Dear Friends,
Here we are. We've made it to the day before Thanksgiving! One day left in our journey to become grateful. By this point, we've got it all down pat. We say thank you all the time, no longer wrestle with discontentment, and we definitely aren't complaining anymore, right?
Full transparency, I'm still struggling.
For the past three weeks, whether you've realized it or not, you have been following me on a personal journey of gratitude. These are the things I struggle with. While I think I've got intentionally going out of my way to say thank you down, discontentment and complaining are a daily battle. I'm constantly fighting the urge not to get the best or newest thing and not to complain about situations around me. It is hard not to log into social media and constantly compare myself to others.
As I wrestle through this, I am continually being brought back to one thing. Gratitude is not just giving thanks for what we have or giving thanks to God for what He's blessed us with. It is something that allows us to see the glory of God's mercy in our lives more clearly.
We were destined for death. Yet God, being rich in mercy, sent His son, Jesus, to pay our ransom. To free us from death. If our faith and trust are in Jesus, we have been freed from death. And when I take five seconds to stop thinking about myself and what I don't have, I realize that I have all I could ever need: eternity with the God of the universe. The God who created all things. Who knew me before the creation of this world. And that, my friends, is reason enough to be thankful.
If we really want to become people whose lives overflow with gratitude, it starts with rejoicing in who God is. And if you want to know who God is, open your Bible. You'll see He is loving, caring, kind, creative, all-knowing, all-powerful, just, righteous, and the list goes on.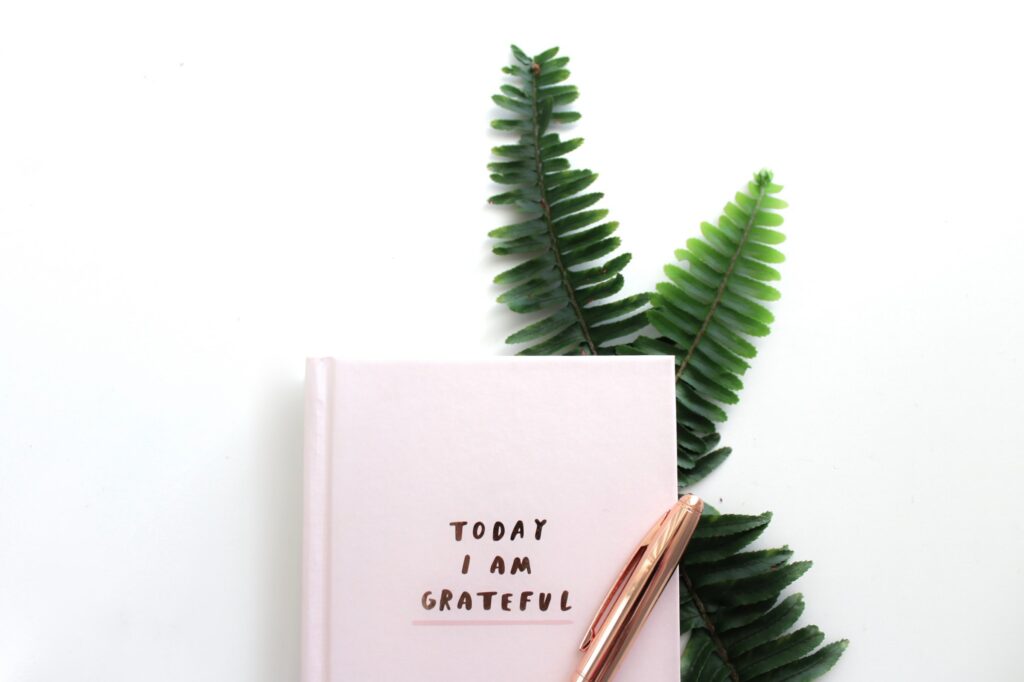 Over the past couple of weeks, we've looked at different roadblocks in our gratitude journey, and each of those calls us back to the same thing: shifting our focus. Being thankful takes the focus off us and what we don't have, and turns it back on God, allowing us to see more of Him at work in our lives. And as believers, seeing more of God is our greatest joy! I think until we view gratitude through this lens, we'll never truly be thankful.
I wouldn't call this a journey to becoming grateful if it, in fact, wasn't a journey. For me, I think becoming grateful means dying to my "self" each day. It means waking up each morning grateful that God has given me life and that my life can reflect Him each day. It is something I daily have to remind myself of and put into practice. It will be hard, but I want to share with you some words of wisdom and encouragement Paul wrote to the church at Colossae.
"And let the peace of Christ rule in your hearts, to which indeed you were called in one body. And be thankful. Let the word of Christ dwell in you richly, teaching and admonishing one another in all wisdom, singing psalms and hymns and spiritual songs, with thankfulness in your hearts to God. And whatever you do, in word or deed, do everything in the name of the Lord Jesus, giving thanks to God the Father through him." — Colossians 3:15–17
Tomorrow will be filled with family, great food, football, and parades for many of us. It will also be filled with rushing, cooking, cleaning, and many other things that can steal our attention or focus away. Maybe for some of you, tomorrow will be a day of sadness, your first holiday without a special family member. Whatever your day looks like, I encourage each of us to meditate on the words in the verse above, "be thankful." Let's do everything out of a spirit of gratitude because we know we have everything we could ever need in Christ.
Today, I challenge each of you to spend some time reflecting on the goodness of God in your lives. Reflect on who He is, not just what He's blessed you with. Thank Him for Jesus. Thank Him for not casting us aside but giving us life and life eternal with Him.
Friends, please know I'm praying for each of you on your journey to becoming grateful. I'm praying that you will be filled with the joy of the Lord and that you feel His presence each and every day.
Happy Thanksgiving!
~Ravae
Oh give thanks to the Lord, for he is good, for his steadfast love endures forever! — Psalm 107:1