 leadership Institute
our mission
You were made with deliberate thought and purpose. Our internship and residency programs are designed to help you discover and embrace your God-given calling for His glory. We believe in empowering individuals to reach their God-given potential so they can live out their Kingdom purpose.
what are we trying to do? make disciples
Follow Jesus' commission to make disciples – "Go therefore and make disciples of all nations, baptizing them in the name of the Father and of the Son and of the Holy Spirit, teaching them to observe all that I have commanded you. And behold, I am with you always, to the end of the age." Matthew 28:19-20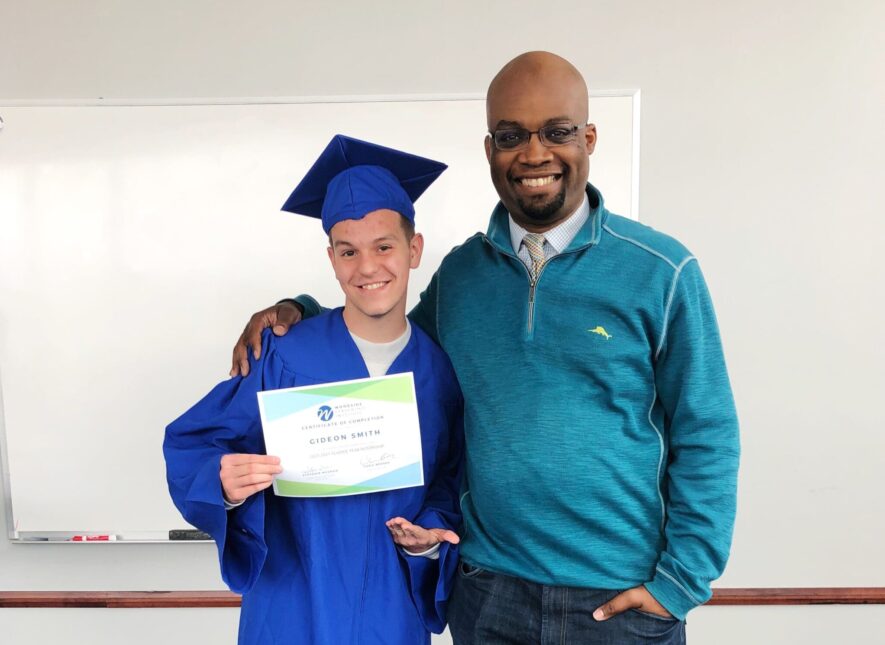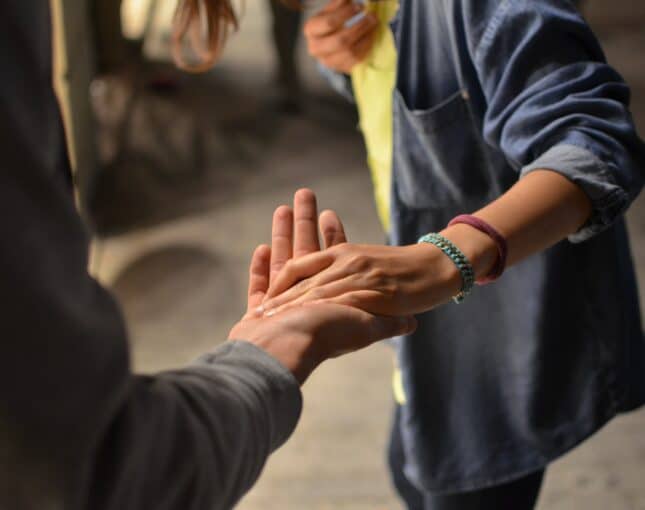 multiply leaders
Multiply leaders who prioritize abiding in the Father's love – "Abide in me, and I in you. As the branch cannot bear fruit by itself, unless it abides in the vine, neither can you, unless you abide in me. I am the vine; you are the branches. Whoever abides in me and I in him, he it is that bears much fruit, for apart from me you can do nothing." John 15:4-5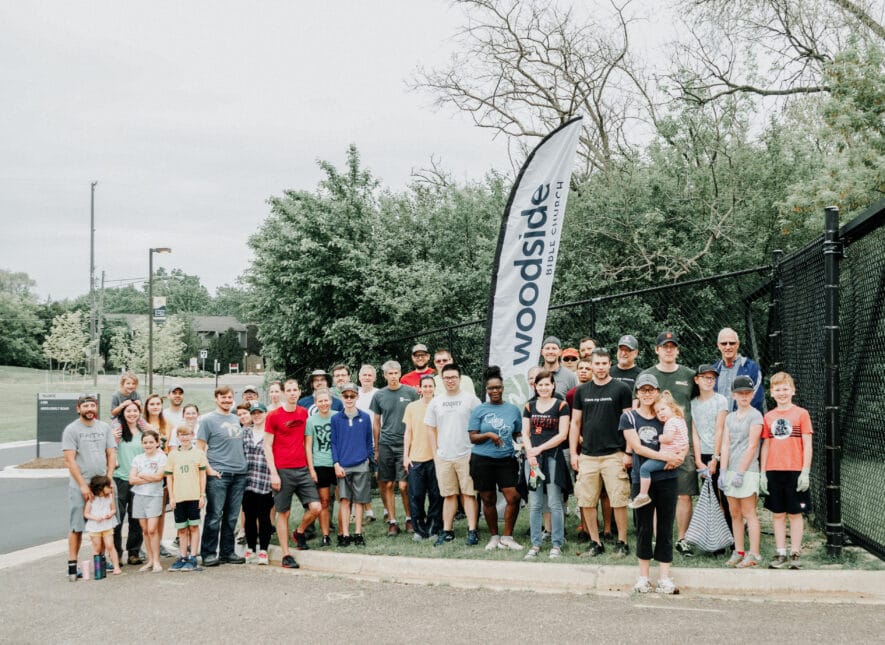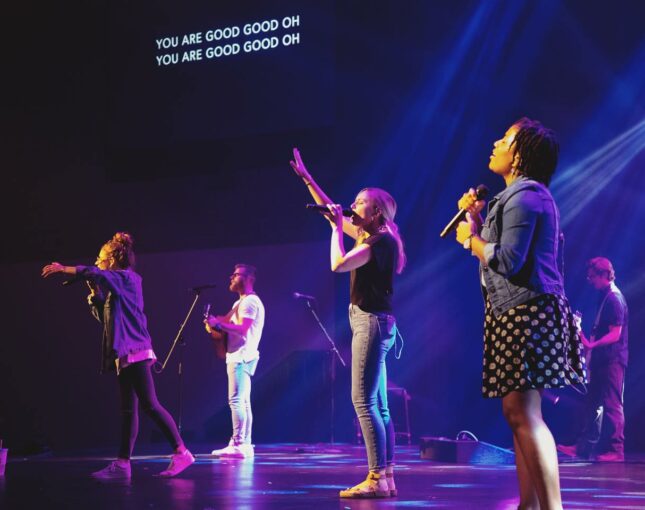 equip the saints
Equip the saints for the work of ministry – "And he gave the apostles, the prophets, the evangelists, the shepherds and teachers, to equip the saints for the work of ministry, for building up the body of Christ, until we all attain to the unity of the faith and of the knowledge of the Son of God, to mature manhood, to the measure of the stature of the fullness of Christ." Ephesians 4:11-13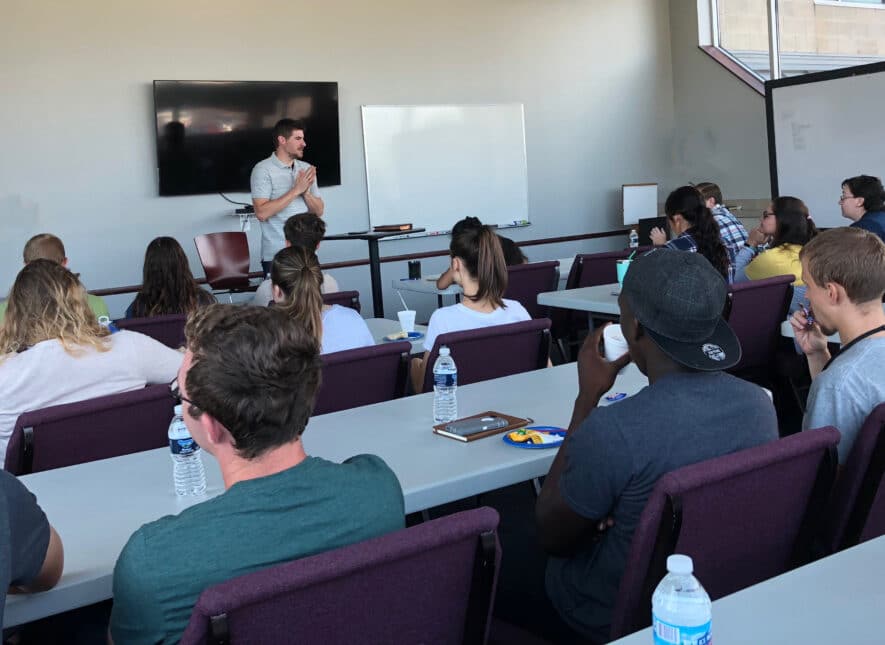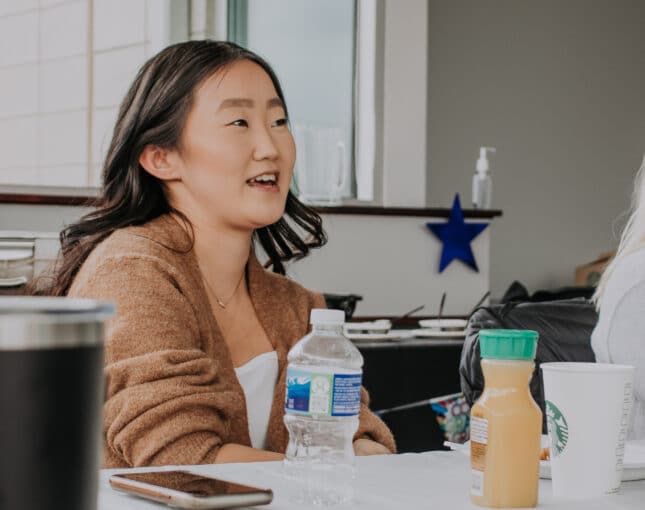 through training
Throughout the Gospels, Jesus continually taught the disciples through word and deed what it means to follow Him.
We follow His example by offering training that is geared to help individuals grow in gospel fluency, and practical ministry knowledge (see below for core training and learning outcomes).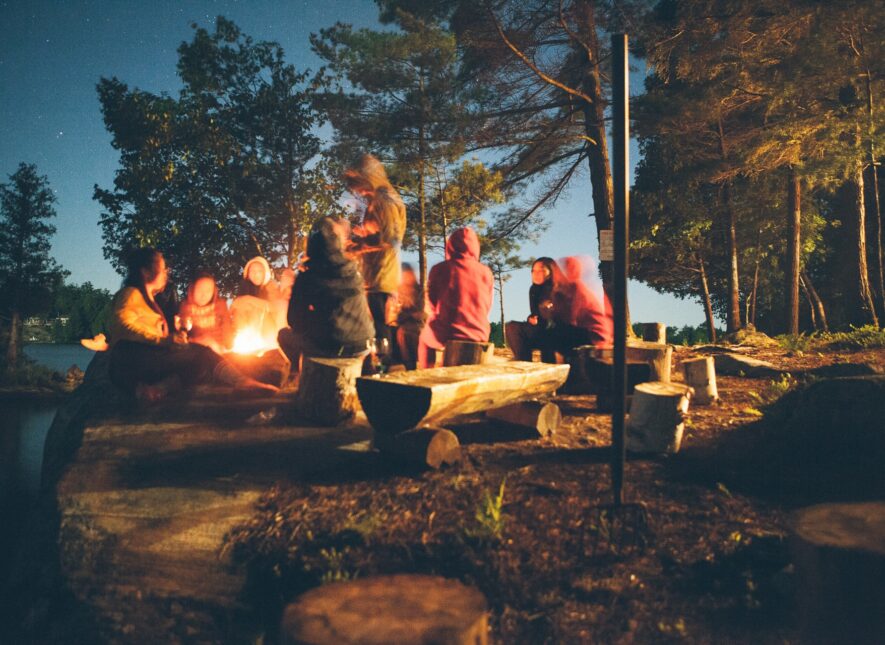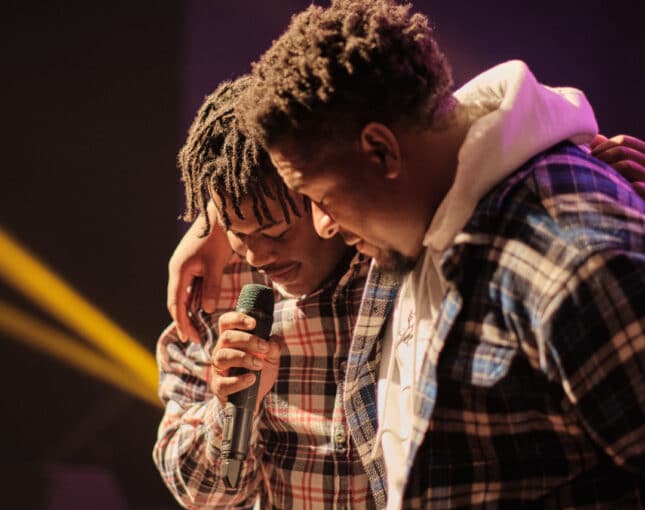 through modeling
Jesus beautifully demonstrated what servant-leadership looks like by giving the disciples access to His life where He modeled first-hand how to live out the Christian life.
We follow His example by giving individuals access to seasoned ministry leaders who embody Christ's values and model how to live a life that is glorifying to God.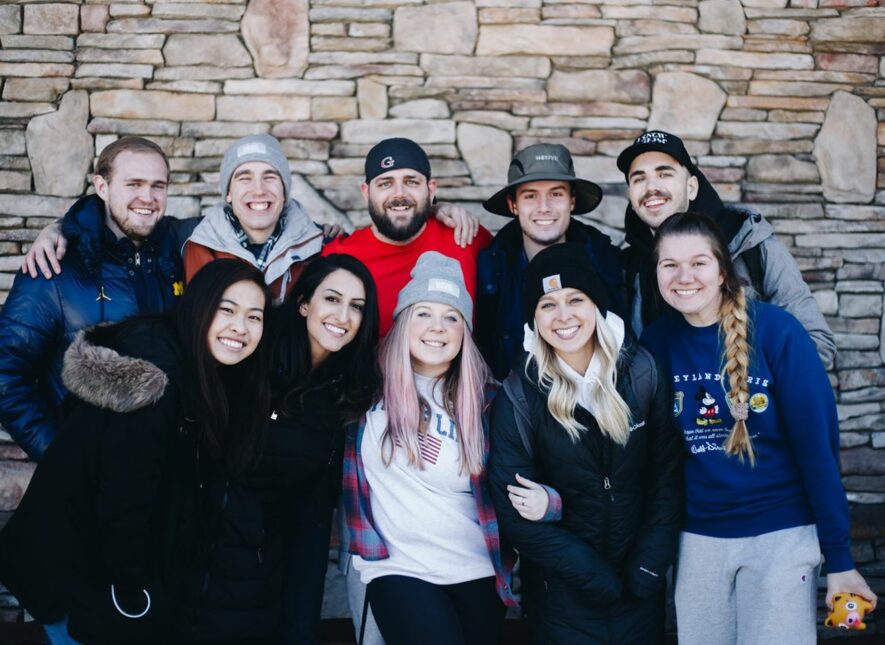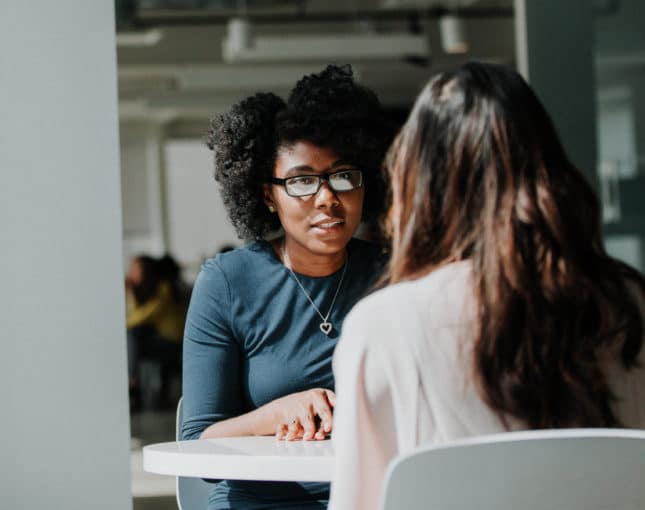 through service
Through teaching and demonstration, Jesus equipped the disciples with the knowledge and skills they needed to live out His commission to multiply themselves. Jesus empowered the disciples and sent them out.
We follow His example by giving individuals hands-on opportunities to serve in various ministries where they gain valuable experience and a deeper understanding of how they can participate in the Kingdom. By being immersed in ministry, we want to see individuals empowered as they embrace their identity in Christ and live out their purpose wherever God calls them.
internships & residencies
Every year young men and women come through our program who are eager to learn and get hands-on ministry experience as they discern God's calling on their life. We offer two pathways in our leadership development pipeline: unpaid internships for either the summer and/or schoolyear, and year-long paid ministry residencies.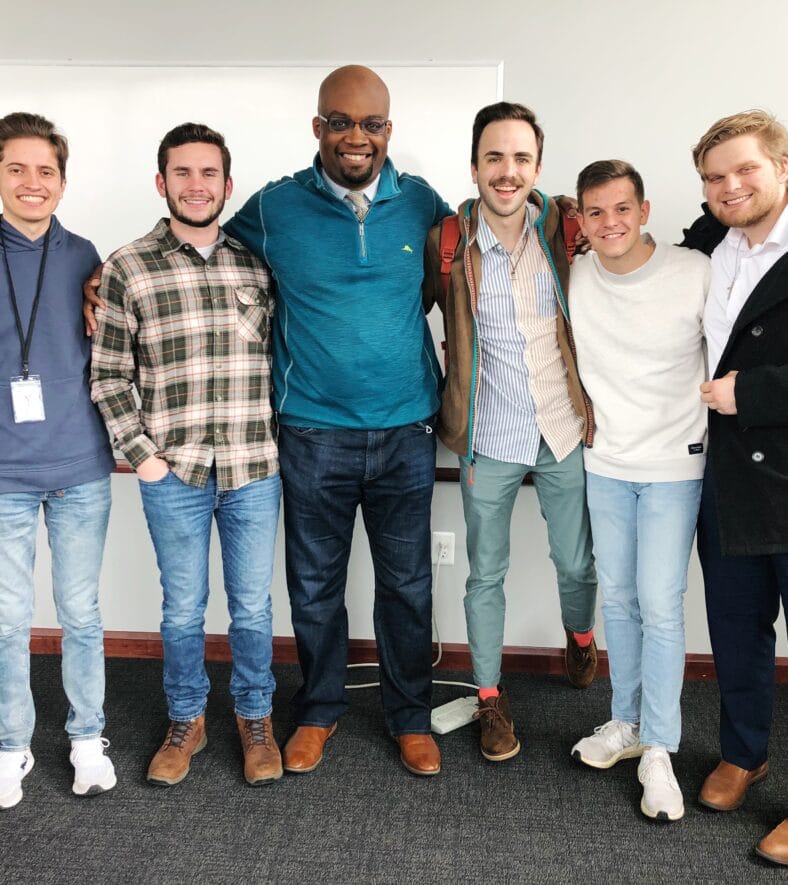 Our internships are great experiences for those who want to gain more ministry experience and exposure. Whether you sense the calling to full-time vocational ministry or are looking for a more intentional way to grow in a discipling community, the internship is a great short-term option. From our weekly training, one-on-one coaching, and ministry immersion, our interns are continually challenged to look at their lives through a Gospel lens as they embrace their identity in Christ and live it out in their ministry areas and beyond. The internship is a 15-hour a week commitment.
Desired Outcome:
Our desired outcome is that individuals who go through our internship program leave with a stronger understanding of the Gospel, who they are in Christ, and how He has uniquely equipped them to impact the world around them for His glory.
Qualifications:
Ages 18+
Has some sense of gifting and calling
Minimum of a high school diploma. Some college preparatory work desired
Experience serving in local church context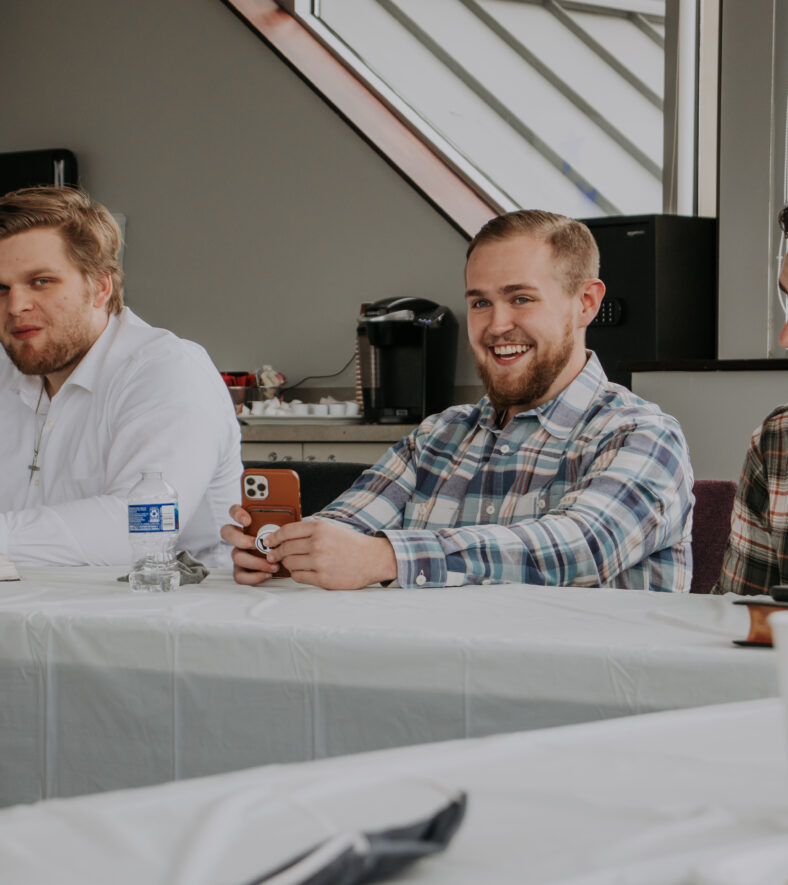 Similar to our internships, ministry residencies entail weekly training, one-on-one coaching, and immersion in a ministry area. Our residency is designed for individuals who have a strong desire to pursue ministry vocationally. The residency is great for someone who is looking to get more ministry experience as they discern where God is calling them next. The residency is a year-long program and a 20-hour a week commitment.
Desired Outcome:
Our desired outcome is that individuals who go through our residency program would gain further clarity about where God is calling them and how they can use their experience and gifting for His glory. Ultimately we want to equip and release the saints for the work of ministry wherever God would call them next.
Qualifications:
Ages 21+
Has strong sense of calling
Must meet leadership qualifications as outlined in the Woodside Bible Church bylaws
One year minimum of ministry experience (required)
Possesses a minimum of an Associate's Degree or equivalent (required)
Previous Internship (required)
Bachelor's Degree (preferred)
ministry tracks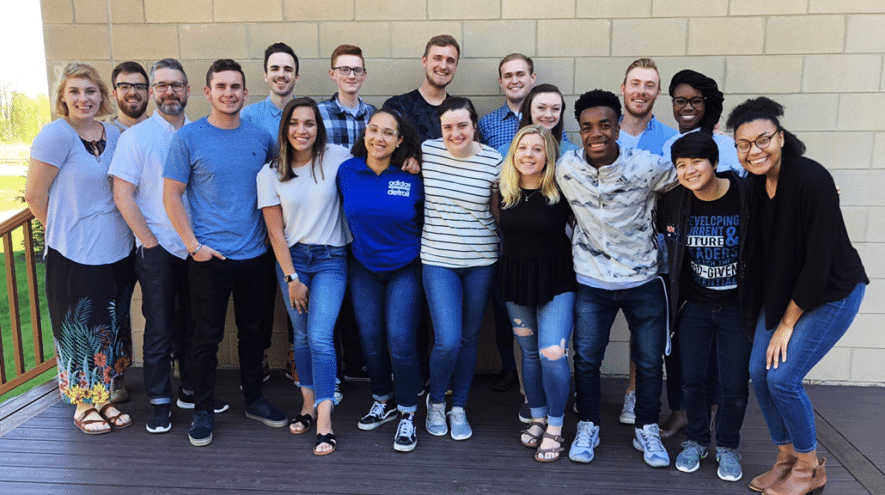 Whether it is for a summer or schoolyear internship, or our year-long residency, each individual selects a ministry track where they will gain hands on experience in a specific area at one of our campuses. This is where they can apply what they are learning from both the intensives and ministry specific electives.
deploy & seminary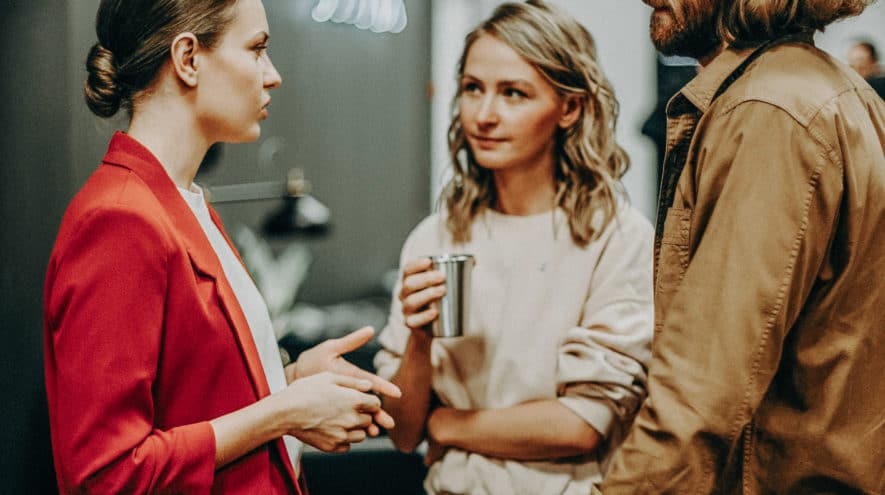 Woodside proudly partners with Grace Theological Seminary to offer seminary training through a program called, Deploy. There are two degrees currently available to Woodside students: MA in Local Church Ministry and an MDiv in General Ministry.
Woodside also partners with Moody Bible Institute to offer a Certificate in Worship Leading. This 22-credit certificate gives worship arts residents and interns the ability further grow in knowledge around worship arts ministry and theology.
FAQ
what characteristics do we look for in interns and residents?
They have an active and vibrant relationship with Jesus
They operate from a deep motivation to bring God glory through their actions
They have a servant's heart
They have integrity and live above reproach
They are humble and teachable
They are enthusiastic to learn and jump in wherever there is a need
They are adaptable and patient
They are hardworking and proactive
They exhibit a joyful spirit and genuine love for people
They are willing to step out of their comfort zone and have fun
what's the difference between an intern and a ministry resident?
While both interns and residents experience a lot of the same things (weekly training, one-on-one coaching, and ministry immersion), our residencies are a longer commitment and are paid.
what's the desired outcome for people who go through the Leadership Institute?
Whether it is our internship or residency, the desired outcome of our Christian leadership development program is that people would leave with a stronger understanding of the Gospel, who they are in Christ, and how He has uniquely equipped them to impact the world around them for His glory. Ultimately, we want to equip and release the saints for the work of ministry wherever God would call them next.
how does placement at a specific campus and in a ministry work?
When you apply you have the option to select your campuses of interest from any of our 14 locations listed below.
Interns and residents will be placed at one of our 15 campuses:
Algonac
Chesterfield
Detroit
Downriver
Farmington Hills
Lake Orion
Lapeer
Plymouth
Pontiac
Romeo
Royal Oak
Troy
Warren
White Lake
We take a few things into consideration when selecting a campus placement:
Your proximity to the campus – Ideally, we want you to live in or near the area you will be serving so you can be plugged into community there.
If you are currently plugged in and a member at one of our campuses already – We don't want to pull you away from your church family.
Congregation context – Our campuses range from rural, urban, to suburban. We try and place interns at campuses where they will gain new experiences and exposure.
You will also select which ministry area(s) you are interested in. Your preferences will be taken into consideration as we find a good placement for you. Our ministry areas include Kids, Students, Young Adults, Adults, Outreach, Pastoral, Worship Arts, and Operations. We look at things like experience and areas of passion when selecting your ministry area.
To learn more about ministry tracks, click the button below.
what is the weekly training that is offered?
Every week interns participate in weekly trainings called leadership intensives. This is where everyone comes together for a time of learning and fellowship. We have breakfast and then we get to learn from one of our seasoned ministry practitioners. All of the training directly correlates with a book interns will be reading. After the teaching, we break up into small groups for further discussion and fellowship.
what is a ministry coach?
The primary purpose of a coach is to connect interns with individuals who are on their ministry teams, working alongside them, and who they can learn from first-hand. They will meet with them formally twice a month to check-in on how they are doing and offer prayer and support.
what would I do as an intern?
The practicum side of our experience, called ministry tracks, vary depending on where you get plugged in. All interns will get the same weekly training and can expect to have a ministry coach, however, the ministry immersion portion will look different depending on what ministry and campus you are at. To learn more about the ministry tracks we offer, click the button below.
when are each of the programs offered?
Summer internships: end of May to the end of August
Schoolyear internships: September to the end of April
Residencies: May-May
can I work and be an intern or resident?
While many of our interns and residents hold part time jobs while completing the program, we do not recommend working a full-time job. The internship is a 15-hour minimum commitment, and the residency is a 20-hour commitment, so we have seen that individuals are most successful at juggling work and interning when it is at a part-time level.
do you provide housing?
We do not provide housing, though we can work with you and help you find reasonable and affordable housing while you complete your internship or residency.