I'm obsessed with planners. Look, I know we have iPhones, Outlook, and all sorts of technology to help keep us organized. However, there is nothing quite like a good old-fashioned handwritten planner where basically your entire life is housed. Every night I look at the next day to see the meetings I may have, hangouts with friends, and to-do list for the day. Everything is planned and ready to go, until it's not.
A family member calls with a cancer diagnosis. An unexpected loss of a loved one. A plan for starting a family is not going according to plan. A global pandemic occurs, and life is suddenly brought to a screeching halt. Whatever the case may be, this was not the plan.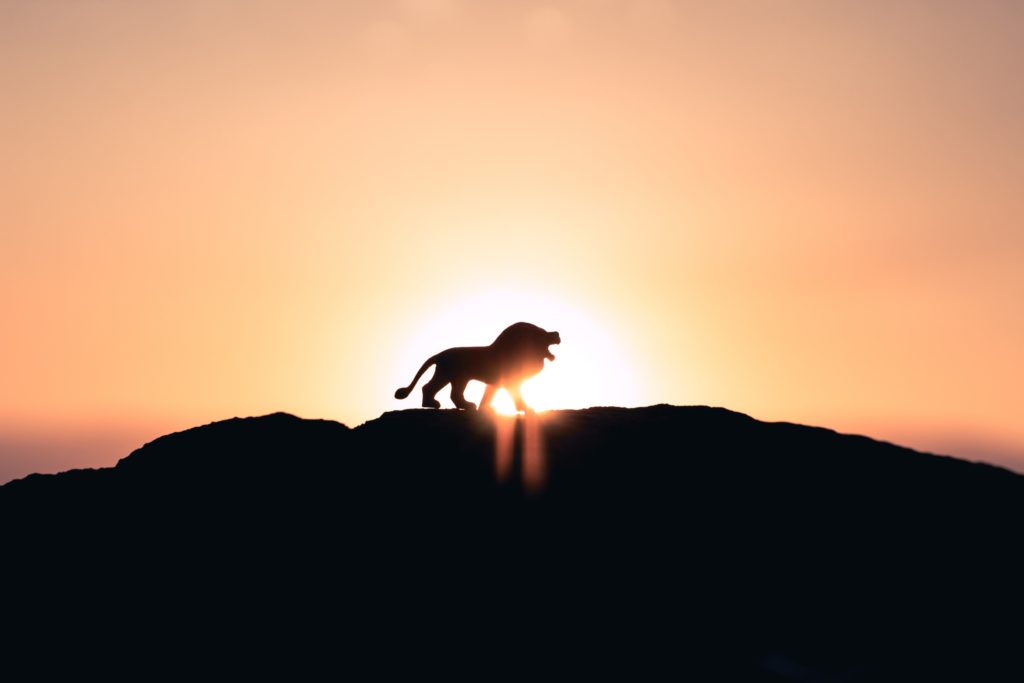 John 11 shares with us the story of Lazarus' death. As it begins, we find Martha coming to Jesus to let him know her brother, and his friend, had fallen gravely ill. We see Jesus' response to her in verse 4, "This illness does not lead to death. It is for the glory of God, so that the Son of God may be glorified through it." Scripture tells us Jesus waited a few days before going to see Martha. During this time, Lazarus passed away. When Jesus arrives, Martha runs to him saying, "Lord, if you had been here, my brother would not have died" (v. 21). Even their family and community members said, "Could he who opened the eyes of a blind man also have kept this man from dying?" (v. 37)
I wonder how many times we've said the same thing to God.
We question why He couldn't have healed our illness or that of a loved one. We ask Him why we can't start a family, why we lost a child, why a family member or friend had to die so unexpectedly. We begin to question the goodness of God because, if He was good, He wouldn't allow things like this to happen — right? We, like Martha, are left confused, bewildered.
But Jesus reminds Martha, and everyone else, in verse 40, "Did I not tell you…you would see the glory of God?" He is reminding us yet again His plans are very different than ours. And the problem we all face is the same. We have finite minds trying to comprehend the plans of an infinite God.
We have finite minds trying to comprehend the plans of an infinite God
We cannot fall into the trap of trying to make our plans God's, instead of His plans ours. When we do, we begin to question God's goodness based on our own definition of what goodness means. Isaiah 55:8 says, "For my thoughts are not your thoughts, neither are your ways my ways, declares the Lord." We may never fully be able to wrap our minds around why God allows certain things to happen. But I think He gave us this verse in Isaiah, and this story in John 11, to remind us He has a different plan in mind. One revealing His glory.
In the moments we find ourselves wondering if God is good, you and I must turn our attention back to the cross. Why? Because the cross reveals God works in suffering and has a plan far beyond our limited understanding. In Martha's case, Jesus used physical death to produce spiritual life in her. And He's doing the same thing in you and me.
In the moments we find ourselves wondering if God is good, you and I must turn our attention back to the cross
God loves us so much and is inviting us to place our trust in Him. He reminds us in the moments when things don't go according to our plans, His plans are far greater than anything we could ever imagine. Jeremiah 29:11–14 encourages us, "For I know the plans I have for you, declares the Lord, plans for welfare and not for evil, to give you a future and a hope. Then you will call upon me and come and pray to me, and I will hear you. You will seek me and find me, when you seek me with all your heart." Let us seek after God, trust His plans, and know He is good.
There is a famous quote in CS Lewis' The Lion, the Witch, and the Wardrobe where Mr. Beaver is describing Aslan, the lion and ruler of Narnia. As they are getting ready to meet Aslan, Susan and Lucy ask if he is safe, as they are rather nervous to meet a lion. To this Mr. Beaver utters the famous words, "Safe? Who said anything about safe? 'Course he isn't safe. But he's good. He's the King."
But he's good. Three words describing a king. Three words to describe God.