"These are the times that try men's souls." These famous words open The American Crisis a series of 13 pamphlets by Thomas Paine during the 18th century. Written to inspire morale and courage during the revolution against the British Empire, he went on to state: "the harder the conflict, the more glorious the triumph." Undoubtedly, times of crisis do "try our souls." Undoubtedly, the "harder the conflict," the more glorious, and numerous, the failures as well.
Times of crisis expose us. They help us to see more honestly what we love and who we love. They rip away our safety mechanisms. Crisis has a tendency to excavate down to the foundation upon which we have built our lives. Crisis can show us what we believe.
Times of crisis expose us.
What is it that you believe? In whom, do you believe? In a time of crisis, are you sure?
There is a distinctive passage in the history of Jesus's life where He encounters a group of people who don't believe He is their Rescuer. He was on mission to display His Divine calling, and in visiting his own village (with a hometown advantage, as it were) they don't believe. His response is fascinating. "… he marveled because of their unbelief." (Mark 6:6) Jesus wasn't thrown off in His mission when those who were most familiar with him didn't believe who He was. In context, He moves on. But He did gawk at their lack of faith.
I'm tempted to gawk alongside Jesus. They must have been so dumb! How uneducated! How ignorant! How… much they are just like me. Their unbelief is a trait I have borrowed at times. Okay, more like taken indefinitely with the full intention of returning but then "Oh, hey! I didn't realize I still had this! What is this still doing around here influencing everything my life is built around including my greatest hopes and fears and dreams and…" I think you get the picture.
There is great humility to be owned in the face of one's own fragility in faith. It can be willful, cultural, and accidental, but misplacing our belief is something that happens all the time. Think about it: at a moment in history when Jesus, God in flesh, was here with humanity on a mission to proclaim his kingdom, people struggled to believe. If there was ever a time when it would have been easy, that was it! Right!?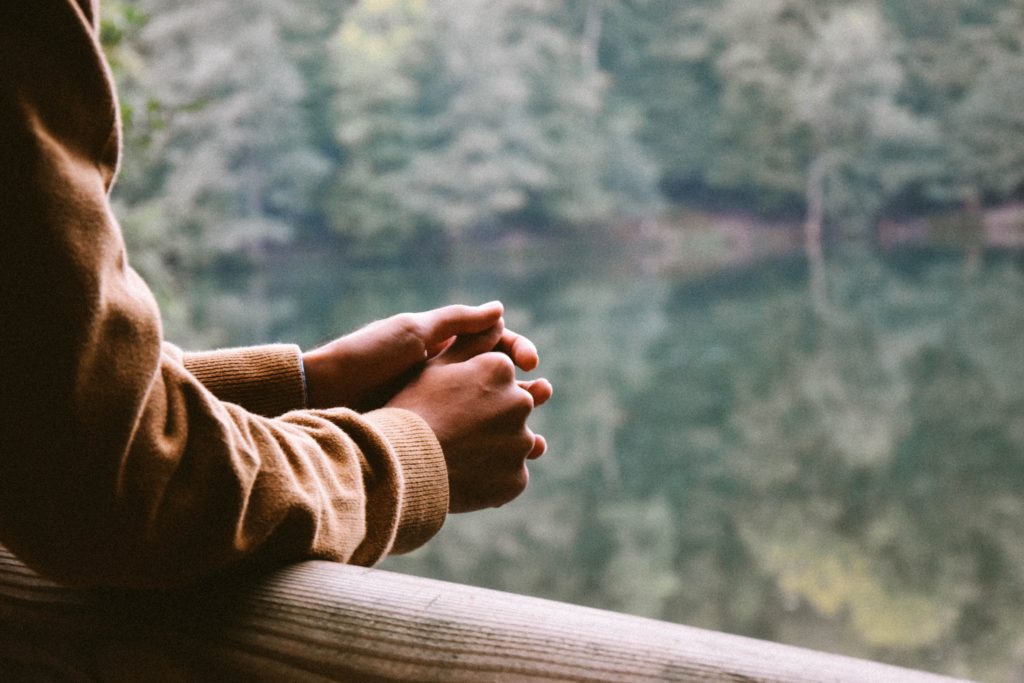 But there is great hope in our moments of weakness. We can continue tracing the mission of Jesus through the book of Mark to chapter nine when He encounters another person who lacked belief in a moment of crisis. The father of an afflicted child begged Jesus for healing saying, "But if you can do anything, have compassion on us and help us." And Jesus said to him, "'If you can'! All things are possible for one who believes." Immediately the father of the child cried out and said, "I believe; help my unbelief!""(Mark 9:22–24)
Help my unbelief.
Jesus looks at a father who is desperately depending on Him for help and says none of this "IF YOU CAN" business. You misunderstand who I am if that is the way you are phrasing your plea. You misapply the faith that you have if this is the way you are inclining your heart. I can do all things! I can do all things that are consistent with God the Father's divine will and mission! I can do all things, working through and by the limitless Spirit of God.
The man, suddenly aware, leaves a wonderful example for us to follow during our seasons of crisis. He shifts his language and understanding: the variable to his faith is not God's worth, power, or goodness, the variable is his own belief. So he asks for help. I believe! Help me have faith to believe! Give me faith to believe more consistently! Help me have faith to believe when I am afraid! Give me belief that is pure, without compromises or loopholes! Help my unbelief.
This is where the story of God gets wild. God does help our unbelief. Because left to our own devices, we'd never get faith right. We'd never awaken a powerful belief that sustains during the challenges that try our souls.
But God does. God gives life where there was none. God opens eyes where there was darkness. God offers powerful help for belief when there is nothing but weakness. He does this in numerous ways, chiefly by offering a perfect Rescuer in our place, and the powerful Spirit to point our wondering hearts back to that rescue.
A powerful belief is not centered on a powerful believer, but rather the One believed. In both the story of a worried father in Mark chapter nine and the story of our lives in chapter two thousand twenty, Jesus is the object of our faith, and the source of our faith. Jesus is both our message and the assurance of our message's success.
When boredom or stress, familiarity or confusion, and comfort or fear begin to produce a faith that falters, we can run to the author and finisher of our faith. There is hope for both our own belief and also the rescue of those around us because of Jesus.
I am drawn to echo the words of the second stanza of Anne Steele's poem "God the only Refuge of the Troubled Mind"
But oh! When gloomy doubts prevail,

I fear to call Thee mine

The springs of comfort seem to fail,

And all my hopes decline

Yet gracious God, where shall I flee?

Thou art my only trust

And still my soul would cleave to Thee

Though prostrate in the dust
Though all my hopes decline and doubts multiply, God is our only and powerful object and source of trust. So, we exhale, rest, pour out our gratefulness, and launch into the mission that Jesus modeled and delegated- making disciples of this blessed hope so that all may believe.
These may in fact be the times that try men's souls. However, God sustains and shepherds his children towards belief!