Everyone has what we'd like to call a "must" list. A must eat, a must watch, a must visit, the list can go on and on.
We asked a handful of our Woodside Campus Pastors & Staff Members what is the one must read book on their list. The one book they think every Christian should read — besides the Bible, of course, you should always be reading that!
We hope these books will encourage you in your walk with the Lord. We've given a brief description of each and linked them. Be sure to comment on your favorites as you read them and let us know some of your favorite chapters, quotes, and more!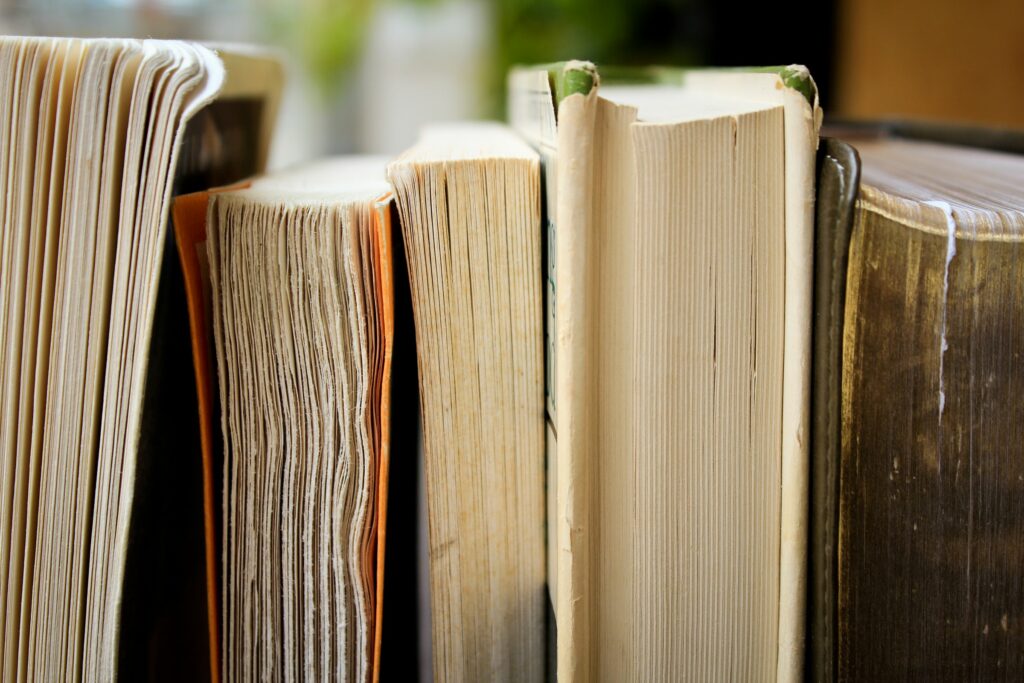 Crazy Love by Francis Chan
Does something deep inside your heart long to break free from the status quo? Are you hungry for an authentic faith that addresses the problems of our world with tangible, even radical, solutions? God is calling you to a passionate love relationship with Himself. Because the answer to religious complacency isn't working harder at a list of do's and don'ts — it's falling in love with God. And once you encounter His love, as Francis describes it, you will never be the same. Because when you're wildly in love with someone, it changes everything
To purchase, click here.
Mere Christianity by C.S. Lewis
In the classic Mere Christianity, C.S. Lewis, the most important writer of the 20th century, explores the common ground upon which all of those of Christian faith stand together. Bringing together Lewis' legendary broadcast talks during World War Two from his three previous books The Case for Christianity, Christian Behavior, and Beyond Personality, Mere Christianity provides an unequaled opportunity for believers and nonbelievers alike to hear this powerful apologetic for the Christian faith.
To purchase, click here. 
Counterfeit Gods by Tim Keller
Success, true love, and the life you've always wanted. Many of us placed our faith in these things, believing they held the key to happiness, but with a sneaking suspicion they might not deliver. No wonder we feel lost, alone, disenchanted, and resentful. There is only one God who can wholly satisfy our cravings — and now is the perfect time to meet Him again, or for the first time.
In Counterfeit Gods, Timothy Keller shows how a proper understanding of the Bible reveals the unvarnished truth about societal ideals and our own hearts. This powerful message cements Keller's reputation as a critical thinker and pastor, and comes at a crucial time — for both the faithful and the skeptical.
To purchase, click here.
Knowing God by J.L. Packer
Knowing God brings together two key facets of the Christian faith―knowing about God and knowing God through a close relationship with Jesus Christ. Written in an engaging and practical tone, this thought-provoking work seeks to renew and enrich our understanding of God. Named by Christianity Today as one of the top fifty books that have shaped evangelicals, Knowing God is now among the iconic books featured in the IVP Signature Collection. A new companion Bible study is also available to help readers explore these biblical themes for themselves.
To purchase, click here. 
More Than a Carpenter by Josh McDowell
The inspirational classic, More than a Carpenter, is now updated for a new generation of seekers with a fresh look, revised material, and a new chapter that addresses questions commonly raised today. Former skeptic Josh McDowell is now joined by his son Sean as they examine the evidence about Jesus. Is he really the Lord he claimed to be? How can we know for sure? More than a Carpenter offers arguments for faith from a skeptic turned believer. Since its original publication in 1977, this modern classic has sold over 15 million copies, been translated into dozens of languages, and introduced countless people to the real Jesus. Now with new content that addresses questions raised by today's popular atheist writers.
To purchase, click here. 
Renovation of the Heart by Dallas Willard
As Christians, we know that we are new creations in Jesus. So we try to act differently, hoping this will make us more like Him. But changing our outward behavior doesn't change our hearts. Only by God's grace can we be transformed internally. Renovation of the Heart lays a biblical foundation for understanding what best-selling author Dallas Willard calls the "transformation of the spirit"―a divine process that "brings every element in our being, working from inside out, into harmony with the will of God."
To purchase, click here. 
Don't Waste Your Life by John Piper
The American Dream beckons people to spend their lives on trivial diversions, slipping through life caught up with seeking success, comfort, and pleasure above all else. But God designed people for far more than this.
In this best-selling book, John Piper makes a passionate plea to the next generation to avoid the dangers of a wasted life, calling us to take risks and make sacrifices that matter for eternity―with a single, soul-satisfying passion for the glory of God that seeks to make much of him in every sphere of our lives.
To purchase, click here. 
Life Together by Dietrich Bonhoeffer
After his martyrdom at the hands of the Gestapo in 1945, Dietrich Bonhoeffer continued his witness in the hearts of Christians around the world. His Letters and Papers from Prison became a prized testimony to Christian faith and courage, read by thousands. Now in Life Together we have Pastor Bonheoffer's experience of Christian community. This story of a unique fellowship in an underground seminary during the Nazi years reads like one of Paul's letters. It gives practical advice on how life together in Christ can be sustained in families and groups. The role of personal prayer, worship in common, everyday work, and Christian service is treated in simple, almost biblical, words. Life Together is bread for all who are hungry for the real life of Christian fellowship
To purchase, click here. 
The Case for Christ by Lee Strobel
The Case for Christ, Lee Strobel cross-examines a dozen experts with doctorates from schools such as Cambridge, Princeton, and Brandeis, asking hard-hitting questions — and building a captivating case for Christ's divinity.
Strobel asks challenging questions like:
How reliable is the New Testament?
Does evidence for Jesus exist outside the Bible?
Is Jesus who he said he was?
Is there any reason to believe the resurrection was an actual event?
Winner of the Gold Medallion Book Award and twice nominated for the Christian Book of the Year Award, Strobel's tough, point-blank questions read like a captivating, fast-paced novel. But it's not fiction. It's a riveting quest for the truth about history's most compelling figure.
To purchase, click here. 
None Like Him by Jen Wilken
God is self-existent, self-sufficient, eternal, immutable, omnipresent, omniscient, omnipotent, sovereign, infinite, and incomprehensible.
We're not. And that's a good thing.
Our limitations are by design. We were never meant to be God. But at the root of every sin is our rebellious desire to possess attributes that belong to God alone. Calling us to embrace our limits as a means of glorifying God's limitless power, Jen Wilkin invites us to celebrate the freedom that comes when we rest in letting God be God.
To purchase, click here.