7 Ways to Combat Zoom Fatigue
As school begins and the weather turns cooler, do you start to feel an odd sort of panic that we are all about to be locked inside with only our computer screens as our way to connect?
At the beginning of quarantine, Zoom was a lifeline. We were so happy to have a way to see and talk to each other. We were eager to meet at our usual times. (Some of us even met more often.) I affectionately call that initial phase sprinting. We thought COVID would be a month-long hiatus — a nice little break from the usual routine. As the weeks turned into months, it dawned on us that this was a marathon, not a sprint. This time wasn't a break from routine but a severing of life as we knew it. Weariness set in!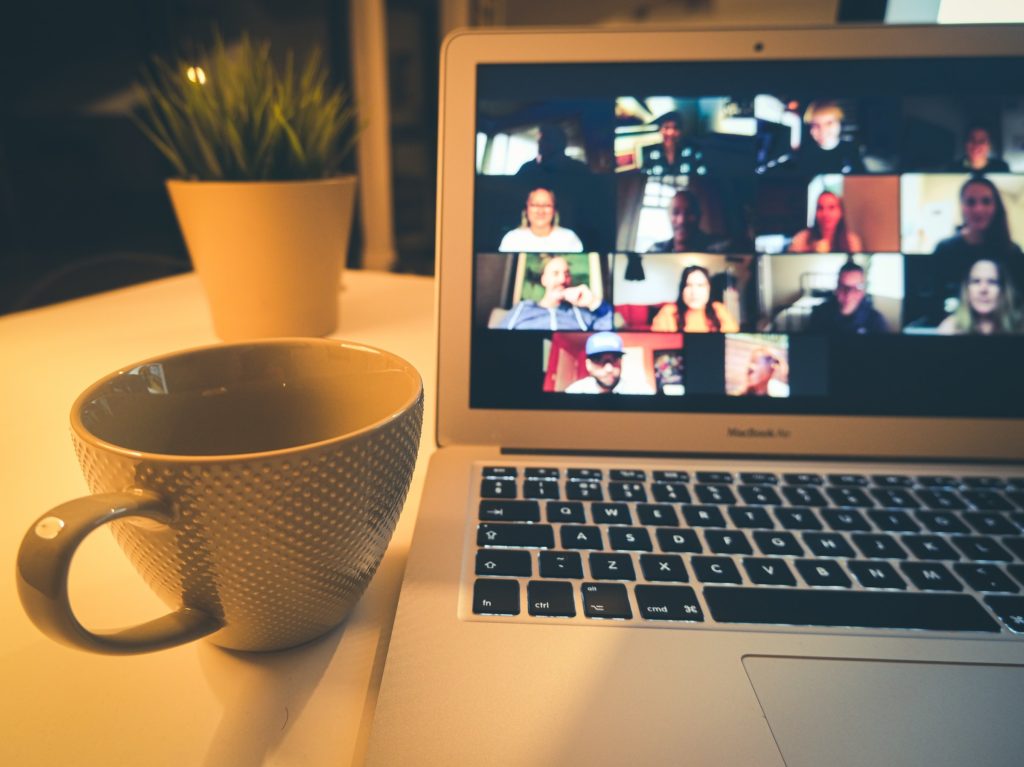 Zoom fatigue is real! When we meet in person, we take in so much information automatically. But in virtual settings, body language is absent. The slight delay feels awkward. If other people are on mute, it seems like we are talking into space. All this extra "mental processing" is exhausting. Result: Zoom fatigue.
Summer has allowed us to meet outside. Even though COVID hasn't gone away, we have been able to enjoy being together in person. However, the season is changing again. Fall is coming towards us. We love our Pumpkin Spice Lattes, but we dread going back into isolation.
As our new fall schedules set it, here are seven ways to combat Zoom fatigue and increase connectedness as we meet together through virtual platforms.
1️⃣ Turn off self-view. I didn't even know this was possible. But it is! Talking with people while looking in the mirror the whole time is draining. Set up your call, check that you are visible, then turn it off. Right-click on your video image menu and find the option "Hide Self View." If needed, take a moment and google how to do it. And be free from all that self-awareness!
2️⃣ Have a plan and let people know it. Eliminate the feeling that this meeting won't ever end. If you are leading a life group, it could look something like this:
Updates (15–20 min). How is everyone doing? Any life updates or prayer requests?
Discussion (35–40 min). Discuss the sermon or the book you are studying together
Prayer time (10 min).
When we know there's a plan and an end, we can give ourselves more fully to the moment at hand.
3️⃣ Don't multi-task. It's wonderful to be able to jump in on the call even though you are in your car or finishing the laundry. But beware. The temptation to do other things while you are with your group, friends, family, or children's teacher will prevent you from being fully present, and it will exhaust you.
4️⃣ Keep it brief. Virtual meetings need to be shorter than in-person ones.
5️⃣ Take time off. Have a day a week that you don't do screens. Read a book, write a letter, call someone. It is vital to keep some balance, and taking time away from your devices will replenish you. Especially if your work, groups, children's school, etc. are all online.
6️⃣ Connect other ways. Set up a group chat for interaction throughout the week (Slack, GroupMe, etc.). Don't let Zoom be the only time or manner that you connect.
7️⃣ Have fun with it! Here are some ways to increase connectedness with your group, your friends, or your family virtually. Here are some ideas:
Have a "meal" together. Everyone does Italian, McDonald's, their favorite family go-to, or chips & salsa. Having a meal together is bonding! Even if it's a potluck, it's fun to see what everyone is having. Maybe a recipe swap will ensue.
Choose virtual backgrounds. Do a little competition. What do the scenes tell us about each other's personalities?
Host a Netflix watch party with your group, your family, or something fun your kids can do with friends!
Have a virtual game night. Apps like HouseParty allow for this! They are kid-friendly too!
Do porch drop-offs. Bring thoughtful things to each other's actual houses: Flowers, hand-written notes, Starbucks, homemade cookies. The possibilities are endless!
We all need community; it's a human need and a Christian value. Don't lose heart. We can have fun and stay close this fall — even virtually!