If you haven't, take a moment to read parts one and two of our "Breaking Christmas Traditions" series.
Have you ever thought about the world without yourself as the main character?
A friend challenged me with that question recently. And the truth is, I hadn't. As I've looked at life from my point of view, I've been the main character, and everyone else has played their various roles in my world. That's how humans naturally see the world around us. But it isn't how we have to.
In his letter to the early Christians in Rome, the Apostle Paul narrates what it looks like to live as if you're not the most important person in the world:
For by the grace given me I say to every one of you: Do not think of yourself more highly than you ought, but rather think of yourself with sober judgment…Be devoted to one another in love. Honor one another above yourselves…Share with the Lord's people who are in need. Practice hospitality. Bless those who persecute you; bless and do not curse. Rejoice with those who rejoice; mourn with those who mourn. Live in harmony with one another. Do not be proud, but be willing to associate with people of low position. Do not be conceited. — Romans 12:3–16
Sober judgment says the world does not revolve around me. It says I'm prone to think of myself too highly and, instead, I should treat other people as more important than me.
In the book of 1 John, we see this kind of selflessness is not something we have to muster up by our own strength. It is God who perfects love in us, and it's in the overflow of His love that we love others. Take a look:
Whoever confesses that Jesus is the Son of God, God abides in him, and he in God. So we have come to know and to believe the love that God has for us. God is love, and whoever abides in love abides in God, and God abides in him. By this is love perfected with us…We love because he first loved us. If anyone says, "I love God," and hates his brother, he is a liar; for he who does not love his brother whom he has seen cannot love God whom he has not seen. And this commandment we have from him: whoever loves God must also love his brother. — 1 John 4:15–21
A sober view of yourself and an elevated view of others are the outpouring of God's love being perfected in you. In other words, if you abide in God and He in you (having confessed that Jesus is the Son of God), you have what it takes to step away from center stage and shine that spotlight on the people around you. So, my challenge for us — today, for the rest of the holiday season, and long afterward — is to do just that.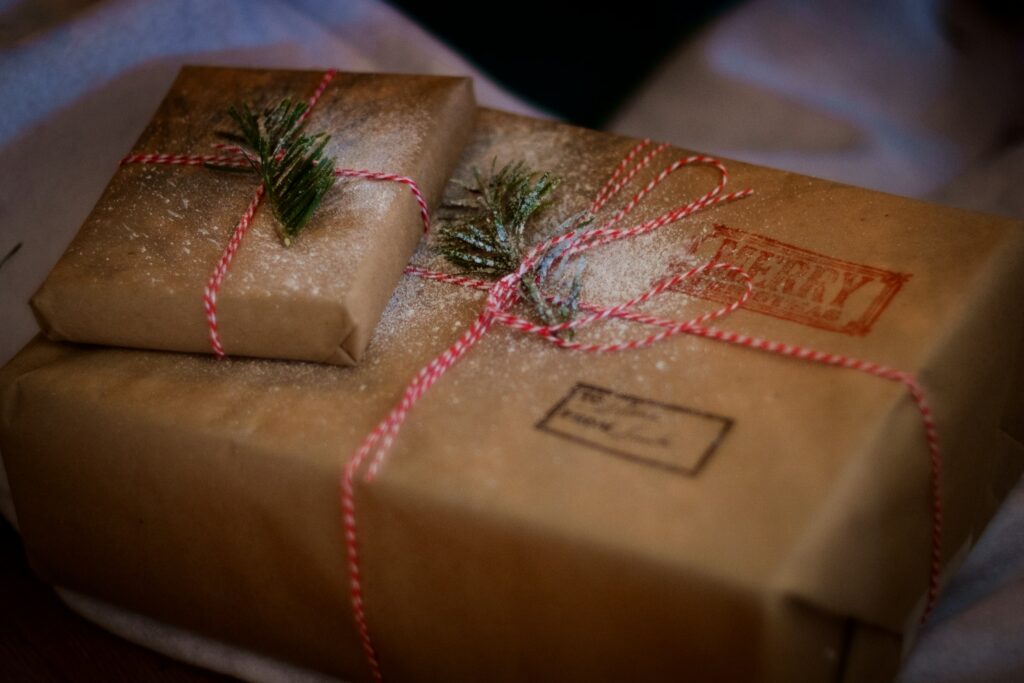 To help us get started, I've listed a dozen small acts of kindness that'll make a big difference in the way we view ourselves and others. Remember, what we're after here is to change our focus from me to you. Let's check it out:
1️⃣ Leave out Christmas cookies, a thank you card, or other small gifts for the men and women delivering your mail this Christmas season
2️⃣ Invite another shopper to go in front of you in line and — better yet — pay for their items
3️⃣ Talk with your loved ones about using the money you would've spent on each other to bless other people, maybe by gift-giving to an under-resourced family or donating to a non-profit
4️⃣ Organize a drive for people in need through your workplace or neighborhood, partnering with organizations such as Toys for Tots, Operation Christmas Child, or All Worthy of Love
5️⃣ Host a cookie swap with your friends or Life Group to put together goodie bags for each of your neighbors — then drop them off with a kind note (and maybe an invite to Christmas Eve at Woodside!)
6️⃣ Shovel your neighbor's driveway or get a little crazy, and next time you're cleaning off your car in a parking lot, clean off the car next to yours too
7️⃣ Rally your family, friends, or Life Group to write Christmas cards for the residents of a nursing home in your community
8️⃣ Send your kid to school with goodies for their teacher (extra credit if you work a good pun into it!)
9️⃣ Hand out gift cards and/or encouraging notes to the restaurant and retail employees working hard this holiday season
1️⃣0️⃣ Bake up treats to bring into the office or drop off for the first responders serving your community
1️⃣1️⃣ Pay-it-forward in a drive-through by paying for the order of the person behind you
1️⃣2️⃣ Invite a neighbor, coworker, or acquaintance without anyone to celebrate with to join your loved ones this Christmas Eve or Christmas Day
While these simple acts may seem small, they sure pack a punch. On the other side of your unexpected kindness, your heart will know the joy of putting yourself aside to bless someone else, and the person you've placed in center stage will feel a little more seen, a little more special, and a little more loved.
You may just find it's great fun to live in a world where you aren't the main character.