Celebrating Women's History Month
March is Women's History Month! As a church, we want to celebrate the contributions and accomplishments of the incredible women who've helped spread the Gospel and build the church. If you aren't already, be sure to follow us on Facebook and Instagram! We'll be highlighting some of these amazing women each week.
Also, we have taken some time to compile resources and some of our favorite works written by women for you and your whole family to enjoy! Take some time to read through some of these and learn more about our incredibly diverse church history!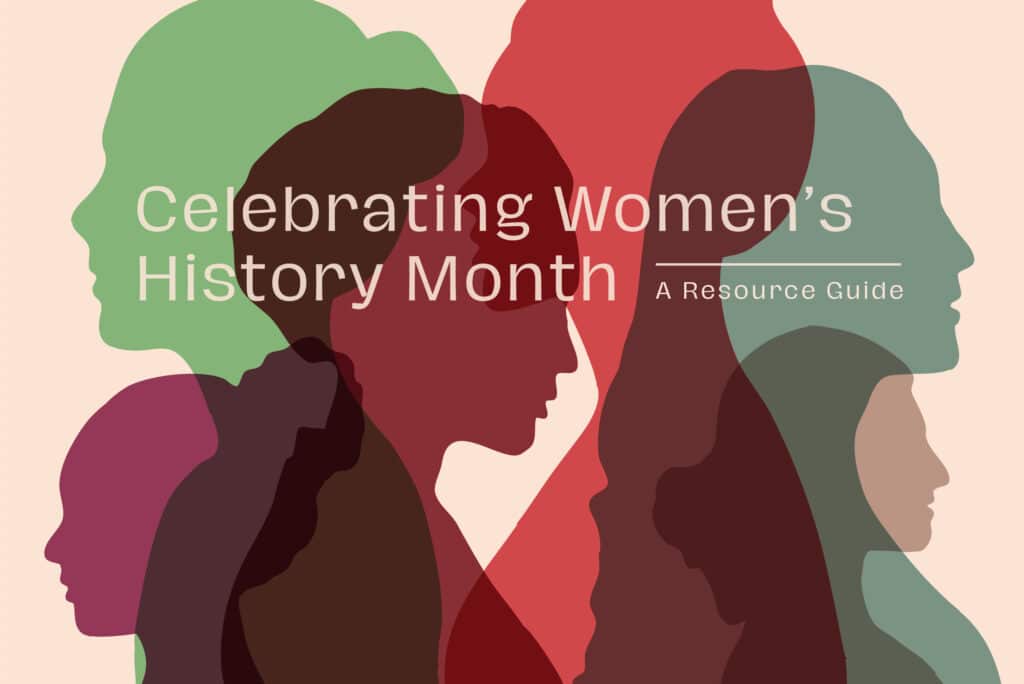 Read-Books
Better Together |Danielle Strickland
Confronting Christianity |Rebecca McLaughlin
Becoming Elisabeth Elliot |Ellen Vaughn
The Hiding Place |Corrie Ten Boom
Radical Woman |Carolyn McCulley
The Gospel Comes with a Housekey| Rosaria Butterfield
Read-Blogs
Does God Think Less of Me Because I Am a Woman?|Shanna Craig
3 Ways Men and Women Can Work Together |Lauren Frith
1 Church, 2 Sexes, 3 Truths to Live By |Lauren Frith
Bible Study
None Like Him | Jen Wilken
Holier Than Thou |Jackie Hill Perry
Awaken: 90 Days with the God Who Speaks | Priscilla Shirer
The Daily Grace Co | All their studies are written and designed by women for the whole family!
For Kids
Jesus Storybook Bible: Every Story Whispers His Name |Sally Lloyd Jones
100 Extraordinary Stories for Courageous Girls: Unforgettable Tales of Women of Faith | Jean Fischer
What a Beautiful Name | Brooke Ligertwood
Watch
The Link: Jesus, Women, and the Church | Pastor Chris Brooks, Gina Holm, Dr. Jon Morales, & Dr. Ravae Wilson
The Link: How Men and Women Can Work Together | Pastor Chris Brooks, Pastor C.T. Eldridge, & Dr. Ravae Wilson
The Link: Who Influences You | Pastor Chris Brooks, Lauren Frith, & Barrett Wimer
Listen
Let's Talk Podcast| Jackie Hill Perry, Melissa Kruger, & Jasmine Holmes