Does Building a Relationship with My Neighbor Matter?
Let's face it — many things in our lives are engineered to avoid the nuisance of neighbors in the first place! You may have your own driveway, an attached garage, a privacy fence, five acres, and a front yard that is designed, at great expense, as a non-entertainment space. And even the last 70 years of residential architecture has been outpaced by ten years of screens, phones, and virtual reality.
Our world has been engineered for our privacy and personal control. But there is a design flaw: we were engineered for the opposite.
The very core of our identity, the best context for our development, and the medium for our creative purpose is found in community, between ourselves and our Creator and ourselves and our fellow image-bearing humanity. That community of people will necessarily exist in many places; your family, workplace, church, and recreational pursuits, but it must extend to, never excluding your residential community.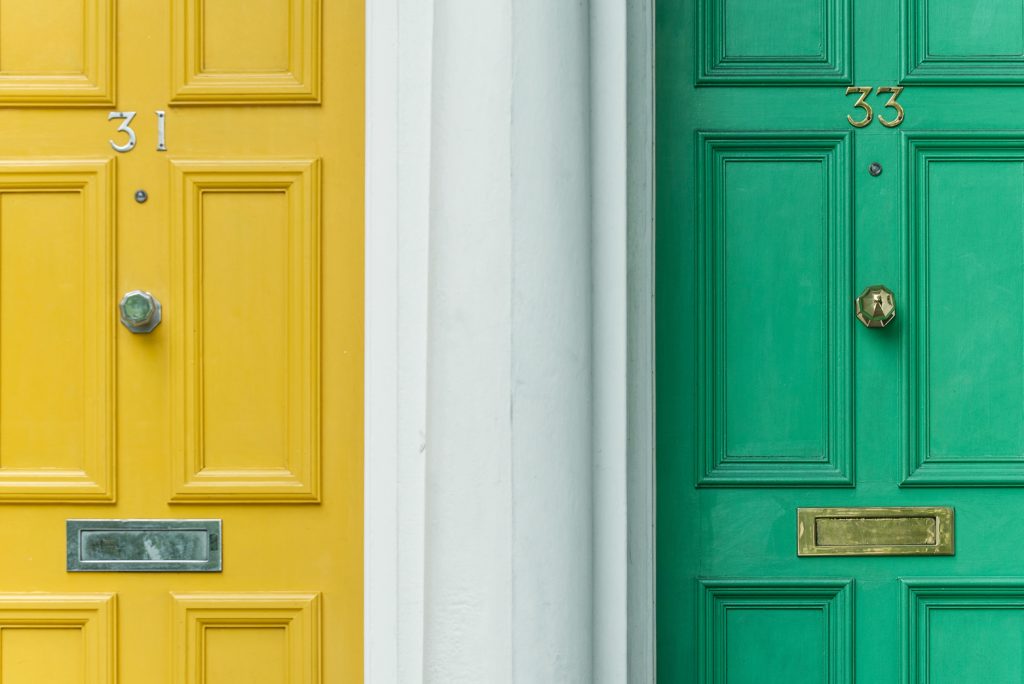 As I have grown in my understanding of the importance of building relationships with my neighbors, I've been challenged and helped by two excellent books — Placed for a Purpose by Chris Mckinney and Elizabeth McKinney and The Art of Neighboring by Dave Runyon and Jay Pathak. These authors start from God's call on our lives. At a minimum, those who have experienced new life in Christ must "show perfect courtesy to all people" (Titus 3:2). But really, we are motivated to "please his neighbor for his good, to build him up" (Romans 15:2). And, perhaps more than anything else, having experienced a radical love, we follow God's call to "love your neighbor as yourself" (Matthew 22:39).
Of course, "neighbor" means more than the address located adjacent to my own. But it certainly necessitates beginning with those individuals in the meantime. Many realities keep us from building friendships with those around us: our selfish perspective on spending our time, fear of rejection, concern over becoming trapped in commitments, timid personality dispositions, and more.
But we set ourselves up to disobey God's call on our lives when we embrace our neighborly isolation, and we short-circuit our opportunity to be shaped and developed by the experience as well. It may be that the growth and power that you have been praying for and pursuing in your life with God is awaiting you through the context of the second commandment applied one second from your home address. Learning to love those living around you with the same energy, sacrifice, and compassion with which God has loved you can be the avenue through which revival, reconciliation, and hope are experienced. Both in your life and your neighbors.
Learning to love those living around with the same energy, sacrifice, and compassion with which God has loved you can be the avenue through which revival, reconciliation, and hope are experienced
And the ultimate purpose for this friendship in your community is not the only benefit. A few weeks ago, Brenda, a sister in Christ at Woodside's White Lake campus, followed the example and words of Jesus by being intentional with her neighbors. Instead of rushing through her community, she paid attention to God's leading and discovered an elderly resident living alone, in desperate need of support, essentials, home repairs, and care. Without family, she had been utterly alone and in crisis. Through Brenda's intentional direction, she is benefitting from various organizations and agencies meeting her needs and is inconsistent connection. This is love in action.
An assistant city manager, Vicky Reier, once observed: "there isn't a noticeable difference in how Christians and non-Christians neighbor in our community." Sisters and Brothers, this must not be.
Let's pursue the ultimate mission of God in the same way we've experienced the rescue of God — in sacrificial love. And let's show and extend that relationship to those in the context of our street, apartment building, and community.
Our intentional friendship with our neighbors can be the light that shines in the darkness and the love that finds no explanation outside of the gospel of Jesus.