The book of Psalms has always been a source of comfort and encouragement for the people of God throughout the ages. And recently, it has been a source of comfort and encouragement to me, especially Psalm 116.
We don't know much about the writer of Psalm 116 but we do know it was written sometime after a near death experience (116:3-4). As I reflect on this Psalm I am reminded of two undeniable truths about our God.
First, God hears our prayers.
I love the Lord because he hears my voice and my prayer for mercy. Because he bends down to listen, I will pray as long as I have breath!
Psalm 116:1-2
The Psalmist is saying God not only hears our prayers, but the God who created the heavens and the earth by the power of His word, the God who neither slumbers nor sleeps, bends down to listen to your prayers. We see this not just in Psalm 116 but all throughout the Psalms, and are reminded our God is a God who listens.
In my distress I called upon the Lord; to my God I cried for help. From his temple he heard my voice, and my cry to him reached his ears.
Psalm 18:6
The Lord is near to all who call on him, to all who call on him in truth.
Psalm 145:18
But know that the Lord has set apart the godly for himself; the Lord hears when I call to him.
Psalm 4:3
O Lord hear me as pray; pay attention to my groaning. Listen to my cry for help, my King and my God. For I pray to no one but you.
Psalm 5:1
This poor man cried and the Lord heard him and saved him out of all of his troubles.
Psalm 34:6
If you have ever thought about giving up on prayer, let me remind you today you serve a God who hears your prayers. Therefore, the Psalmist declares, "I will pray as long as I have breath!"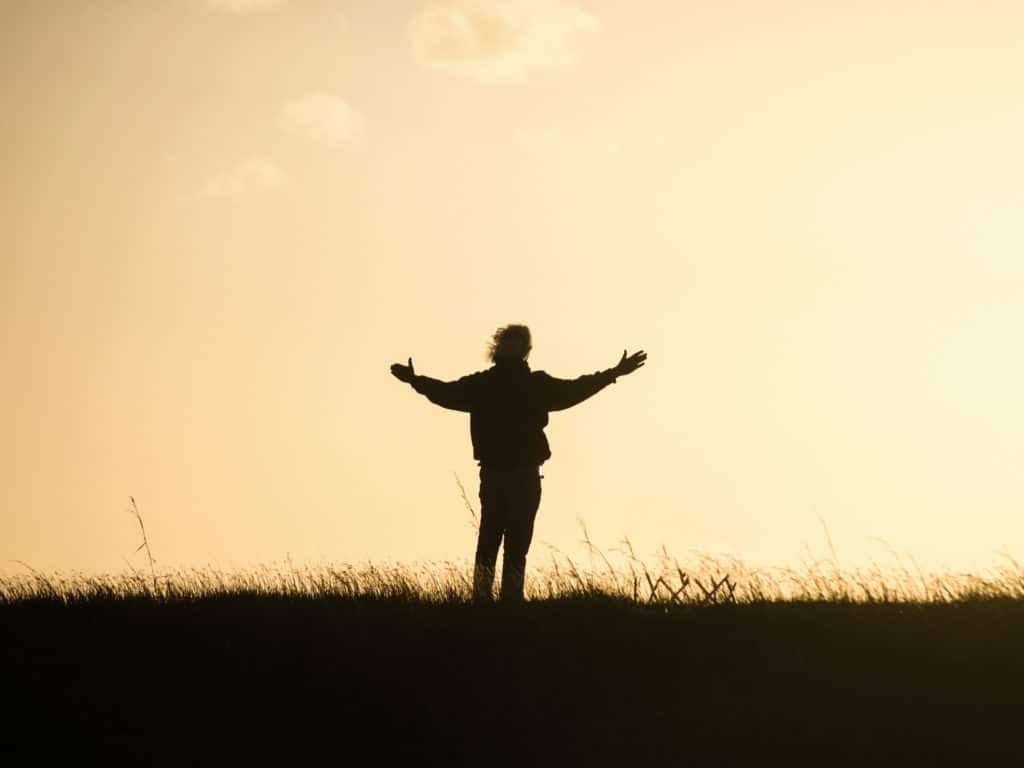 Another simple yet powerful truth emerges from this wonderful Psalm: God has the power and compassion to answer our prayers.
Death wrapped its ropes around me; the terrors of the grave overtook me. I saw only trouble and sorrow. Then I called on the name of the Lord: "Please, Lord, save me!" How kind the Lord is! How good he is! So merciful, this God of ours…I was facing death, and he saved me.
Psalm 116:3-6
Sometimes I think we give up on prayer because we forget how powerful and effective prayer can be. Sometimes I think we give up because we forget God uses the prayers of ordinary men and women (men and women just like you and me) to do extraordinary things for His glory.
Again we see this all throughout scripture: Our God is a God who not only hears our prayers but has the power and compassion to answer.
In Exodus the people of Israel cried out to God for deliverance and in chapter 3 God said, "I have certainly seen their affliction, I have heard their cries for help and I have come down to rescue them."
In 1 Samuel a barren young woman named Hannah who desperately wanted to bear a son cried out to the Lord, "O Lord of Heaven's Armies, if you will look upon my sorrow and answer my prayer and give me a son, then I will give him back to you." God answered her prayers and Hannah soon gave birth to a son, Samuel, who would grow up to anoint David as King of Israel.
In Matthew a leper (who was a social outcast) came to Jesus and bowed down before Him saying, "Lord, if You are willing, You can make me clean." Jesus stretched out His hand and touched him, saying, "I am willing; be cleansed." And immediately his leprosy was cleansed.
In Acts a man named Ananias prayed for a Saul to regain his sight and the Lord answered his prayers. Saul soon became Paul, a man used by God to reach most of the known world with the gospel message.
Also in Acts a group of believers were crowded behind locked doors praying for their friend and leader, Peter, to be released from prison. We are told in Acts 12 the prison doors suddenly flung wide open, Peter walked right out, and continued to boldly preach the gospel in Jerusalem.
If you've ever wondered whether or not your prayers make any difference, I'm writing to remind you today our God is a God who hears our prayers and who has the power and compassion to answer our prayers.
Let me close by sharing these insightful words from R.C. Sproul. As we redirect our gaze towards heaven (Colossians 3:1), as we cry out to our God and Father who bends down to listen, may the Spirit of God strengthen His people to boldly proclaim the good news of Jesus, our gentle and loving Lord, to a world in desperate need of Him. And may our hearts be filled with awe and wonder!
It has been said by church historians that in those periods of Christian history where renewal, revival, and awakening took place and the church was at its strongest, that coincidental with those periods in church history, there was a strong focus on the psalms in the life of God's people–particularly in the worship of God's people.
R.C. Sproul