Driving home from the hospital, after having watched my mom take her last breath, I cried out to God, "Why didn't you answer my prayer and heal her?"
Twelve years earlier, she'd been diagnosed with Leukemia. At that time, I'd begun fervently praying that God would heal her. I believed Jesus when he said:
Truly, I say to you, whoever says to this mountain, "Be taken up and thrown into the sea," and does not doubt in his heart, but believes that what he says will come to pass, it will be done for him. Therefore I tell you, whatever you ask in prayer, believe that you have received it, and it will be yours – Mark 11:23-24
Jesus' words seemed, at face value, to be straightforward. "Whatever you ask in prayer, it will be yours." But His words were not consistent with my experience. I did pray for God to heal my mother. I did believe he would. But in the end, she was not healed.
At that moment, my faith was shaken. I needed answers: Why did God allow this to happen? Why didn't He answer my prayer? I was experiencing a crisis of faith. I determined to dig deeper. Maybe I had missed something in the way I had understood Jesus' words.
What does Jesus mean when he says "whatever?"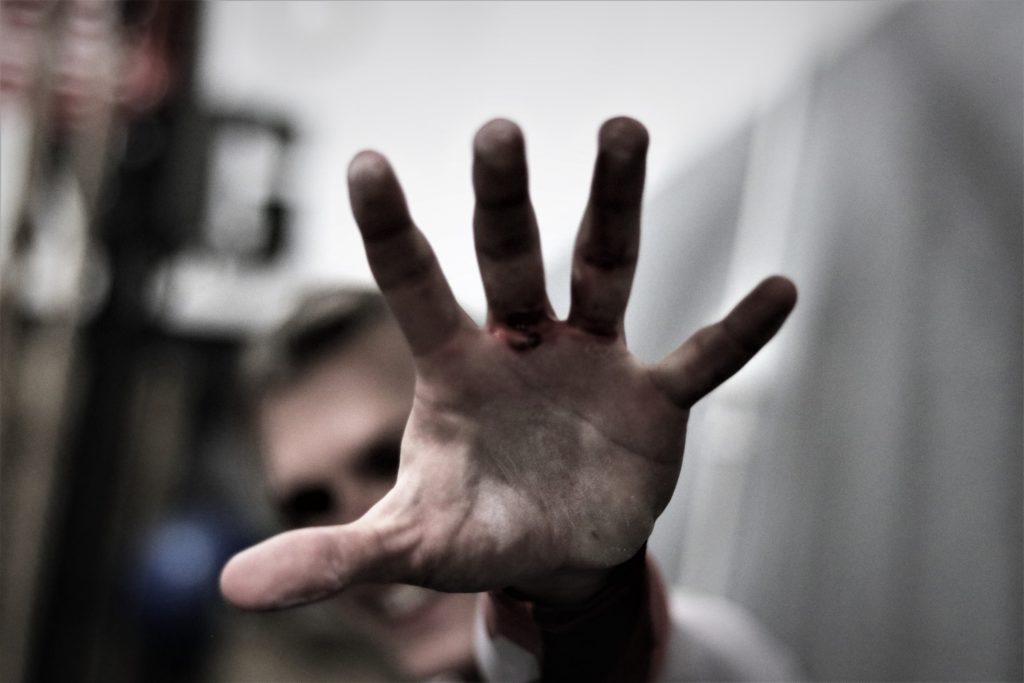 Is Jesus giving believers a blank check to ask for anything and everything? Through further study, I learned, this is not the case. There are boundaries to what Jesus means when he says, "whatever." The limitations to "whatever" come in the context of the conversation and in other places throughout Scripture. We see a limit to "whatever" in the very next verse, which teaches that prayers of vengeance or retribution against our neighbor will not be granted. We also find a limit to our prayer requests in the book of James: "You ask and do not receive, because you ask wrongly, to spend it on your passions" (James 4:3). God will not grant our prayers when they come from selfish or self-serving motives.
We see another boundary to "whatever" when the Apostle John writes: "And this is the confidence that we have toward him, that if we ask anything according to his will, he hears us" (1 John 5:14). The limit to "whatever" is that our prayer must be in accordance with God's will. Sometimes we forget, even though God knows and cares for our every need, He is carrying out a more excellent plan of redemption. God's ways are bigger than our own, and He is ultimately in control of all creation, and He is carrying out everything according to His will.
How do God's will and my doubt go together?
As I wrestled through the truth of praying in God's will, the Lord was gracious to help me see how God's will and my doubt go together. Looking back at Mark 11:23, we learn if a person does "not doubt in his heart, but believes that what he says will come to pass, it will be done for him." Though I prayed fervently for my mom to be healed, I could not say I knew without a doubt it was God's will to heal her. If I did know it was His will, then she would have been healed. Instead, I learned His will was not to heal her in the way I had prayed.
For me to pray without a doubt means I need to know God's will. The challenge is many times it's difficult to know God's will. The blessing is, in my search for the truth, God graciously showed me two ways we can be confident we are praying according to His will.
Firstly, when I pray, God will work things out for good. Romans 8:28 displays this truth: "And we know that for those who love God all things work together for good, for those who are called according to his purpose." When I was praying for my mom to be healed, I erred because I wanted to define what was "good." God saw that is was ultimately "good" for my mom to be free from suffering through her death. We never have to doubt God's goodness, but we may have to try a little (or a lot) harder to see it when His will doesn't feel good.
Secondly, when I pray, God will give me what I need. In his gospel, Matthew records Jesus' words, "But seek first the kingdom of God and his righteousness, and all these things will be added to you" (6:33). Through seeking God in prayer, we can be confident that He will give us what we need, though not always what we want.
During difficult times, pray big prayers and be confident that His answer will be good and it will be enough.