How 2020 Can Strengthen Your Marriage
Can I share what my new favorite phrase is right now? It is anything that includes the words "unprecedented times." I'm kidding. I'm sure we all miss the reversal. You know, the precedented times, the events that we know well and are recognizable to us.
The hard thing about these specific times is that whether you're just recently married or possibly still trying to figure out this whole parenting thing, to you, EVERYTHING feels unknown. You have never experienced the weight and responsibility of having a family to care for when the economy is struggling. Not only do you have to regulate your feelings on every opinion or stance paraded over social media, now you have a spouse with their views and convictions. It's just a lot. Our lives may feel endlessly consumed by parenthood and marriage that the outward challenges seem to bury us further. Can you relate?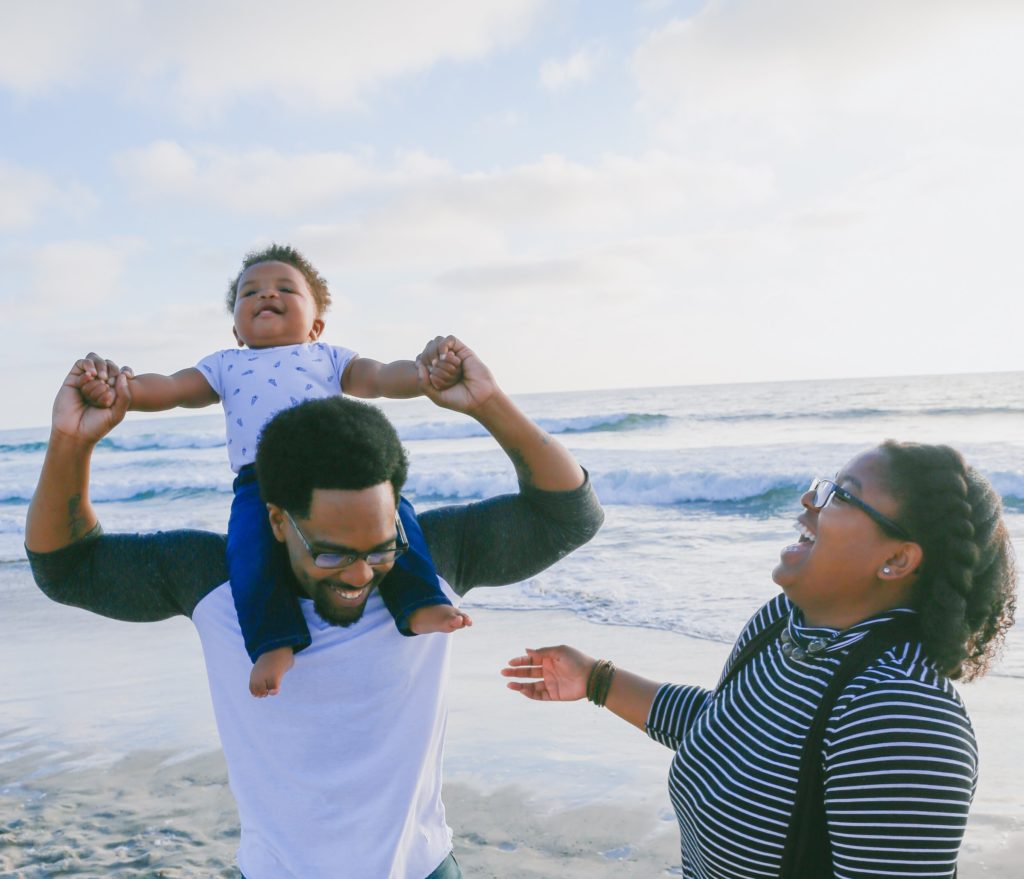 But I don't need to tell you that this time is hard. We all know it! So, here is the real deal, these "unprecedented times" are 100% purposeful, known and conquered by our Lord and Savior, Jesus Christ!
For these next few minutes of reading, I want you to consider how marriage, parenthood, and even these "times" are true blessings to your life. Yes, they are! Let me explain. Nothing tests your patience, goodness, and self-control like a child on their own schedule. Nothing tests your love, kindness, and faithfulness like a disrespectful spouse. Nothing tests your joy, peace, and gentleness like a government official or "friend" on social media that has completely polar opposite opinions from you.
Did you notice the things I listed above?
"But the fruit of the Spirit is love, joy, peace, patience, kindness, goodness, faithfulness, gentleness and self-control" (Galatians 5:22–23a).
But before we dive into the fruits of the Spirit, let's back up a few verses!
"But I say, walk by the Spirit, and you will not gratify the desires of the flesh. For the desires of the flesh are against the Spirit, and the desires of the Spirit are against the flesh, for these are opposed to each other, to keep you from doing the things you want to do" (Galatians 5:16–17).
What are the desires of the flesh? I can easily list my own, some trivial, and others are serious. But if I were to get everything I wanted, how would that help me?
So here is my encouragement to you, my fellow young marrieds and young families: Challenges in life are opportunities to share in Christ's suffering and experience the same power that resurrected Him.
"But whatever gain I had, I counted as loss for the sake of Christ. Indeed, I count everything as loss because of the surpassing worth of knowing Christ Jesus, my Lord. For his sake, I have suffered the loss of all things and count them as rubbish, so that I may gain Christ and be found in him, not having a righteousness of my own that comes from the law, but that which comes through faith in Christ, the righteousness from God that depends on faith — that I may know him and the power of his resurrection, and may share his sufferings, becoming like him in his death, that by any means possible I may attain the resurrection from the dead," (Philippians 3:7–11).
Suffering isn't something we line up for, and I feel slightly guilty that I'm relating to marriage, parenting, and unprecedented times as suffering. We don't like it. We want our flesh's desires, but that goes entirely against the Spirit (Gal. 5:16–17).
But just like a tree needs to get pruned to bear fruit properly, we also need to get spiritually pruned. I've realized and appreciated how much marriage and parenting had tested me. When we get pruned, we lose a part of ourselves, and often we don't always want to lose those parts. We like our routines, our control, our comfortability, and everything "precedented."
The pain of spiritual pruning is when we're reluctant to give up what's inhibiting us from real growth. Without pruning, we're all foliage and no fruit. Just leaves and none of the fruits of the Spirit listed above. And do you remember what Jesus did to the fig tree that was only a bunch of leaves (Matthew 21:1–22)? Look it up.
Let's not avoid the challenges or try to pray them away! The marital fights, financial stresses, political or societal injustice, sleepless nights, and the pressures/pains of parenthood push us beyond our power. But it's then we learn what it means to rely on God entirely. We are sanctified. And our relationship with God deepens. And through those fruits we bear through suffering, others may see God's work in us; "others" as in our spouse, our kids, our friends, or family, and maybe even a stranger!
Don't lose hope. Do not wish these seasons away. But instead, know that these trials are bringing you closer to God. When we rely on the same power that conquered the grave, our sanctification's overflow plays out in how we love our spouse and children.