We are officially in the Christmas season. One of the things I love about this season is giving gifts. Have you ever had a moment where your intuitions were telling you to get something for someone, but it ended up being totally wrong? You thought it was going to be the greatest gift ever, and it ended up being terrible. You were wrong. This feeling is the worst!
This misfortune happened to us a couple of years ago with one of our kids. We thought for sure they were going to love their gift, but false, they did not. As soon as they opened it, we heard a loud scream, "this isn't what I wanted!" How could we have gotten it so wrong? How did we not know what our kid wanted for Christmas? All our intuitions and instincts were utterly incorrect. We messed up.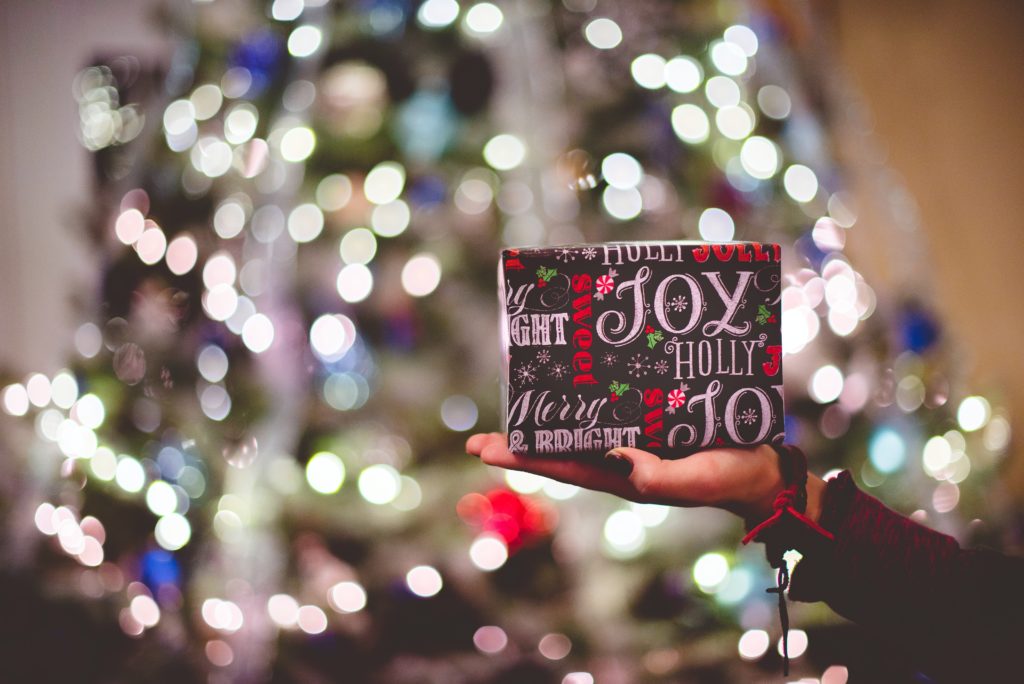 2 Samuel 7:1-17
When you read 2 Samuel 7:1–17, this seems to be what happened exactly to King David. 2 Samuel 7:1–17 is the passage housing the Davidic covenant. Here God makes a covenant with David that through him will come the royal king to rule forever in the kingdom of God. Verses one and two say,
"Now when the king lived in his house and the Lord had given him rest from all his surrounding enemies, the king said to Nathan the prophet, "See now, I dwell in a house of cedar, but the ark of God dwells in a tent."
David was living it up in his nice house while the ark of God, which was the presence of God, was in a tent. So, he decided he was going to build God a house that was fit for Him! But, God had a different idea. He told David that if He wanted a house, He would have asked for it (vv. 5–7) and reminded him how He's been with David since his shepherding days and would be with him for the rest of his life (vv. 8–11).
Finally, God tells David He's actually going to build him a house! An eternal, forever home! God said,
"Moreover, the Lord declares to you that the Lord will make you a house…And your house and your kingdom shall be made sure forever before me. Your throne shall be established forever."
This passage's irony is that David wanted to make God a house, but God would make David an eternal home, established forever. He already had a pretty sweet house, but the Lord was speaking of a royal dynasty made by Him.
God Only Wants Our Hearts
Like David, we, as Christians, often devise projects and plans based on our instincts and intuitions. We think we know what we should do and what God wants! But we need to understand that God doesn't need our projects and plans to bring Him glory. He wants our hearts. He wants our humble obedience as we follow His word, not our instincts and intuitions. What we do to honor God must arise from obedience to His word, not from our feelings, however good they seem.
But we need to understand that God doesn't need our projects and plans to bring Him glory. He wants our hearts
God reminded David who was doing the work in his life. David thought he was the person that needed to do something for God, but God was doing the work on David's behalf to bring him to complete rest. It was God working to bring David rest, now and in the future. This is the beauty of God's covenant with David. The promise of Jesus was that He would come from David's line as the king of kings to rule over all creation forever, bringing peace and prosperity with Him. This is what Jesus has done on our behalf. He took us from a terrible past, gave us a new name, a place to exist, and peace and rest from our enemies. You see, GOD WORKS, and WE REST in Him! Have you experienced the rest that is found only in the gospel of Jesus? After coming as the promised king, Jesus called us to come to Him and find rest for our souls. Matthew 11:28–30 says,
"Come to me, all who labor and are heavy laden, and I will give you rest. Take my yoke upon you, and learn from me, for I am gentle and lowly in heart, and you will find rest for your souls. For my yoke is easy, and my burden is light."
Christ is the son of David, the true king of kings, that has come and established His kingdom forever. But, He's not a typical king. He didn't come to be served. Instead, He's a king that came to serve His kingdom. He's a king who came in a humble manger and gave His life to build an eternal house. He's a king that came to serve us with His life. Scripture says,
He is the radiance of the glory of God and the exact imprint of his nature, and he upholds the universe by the word of his power. After making purification for sins, he sat down at the right hand of the Majesty on high, having become as much superior to angels as the name he has inherited is more excellent than theirs (Hebrews 1:3–4).
This is the beauty of Christmas. Jesus came as the rightful king and served us by His righteous death. There's nothing we can do to put Him in our debt. There's nothing we can do to make Him love us. No. He loved us so much He came after us, died for us, and invited us into His glorious kingdom by faith. You can't serve God better than He can serve you.