How Lament Brings Us Back to God
The year is 2020. It just started. January may be uncomfortably cold, but you're excited for a new year filled with family, fun, and festivities. Work is stressful, and you're not a fan of all the politics everyone is starting to talk about, but God is good, and He's still in control. This is going to be your year!
What a great thought that must have been. For many, the past year and a half has been riddled with grief, hardship, loneliness, sorrow, and multitudes of struggles.
This is a story, a reality, that introduces almost everything we read and hear. I'm sure you're ready for this chapter and these familiar words to pass. Yet we continue to wonder — is God still in control? Does He hear our cries? These questions will almost certainly remain in our hearts for a long time.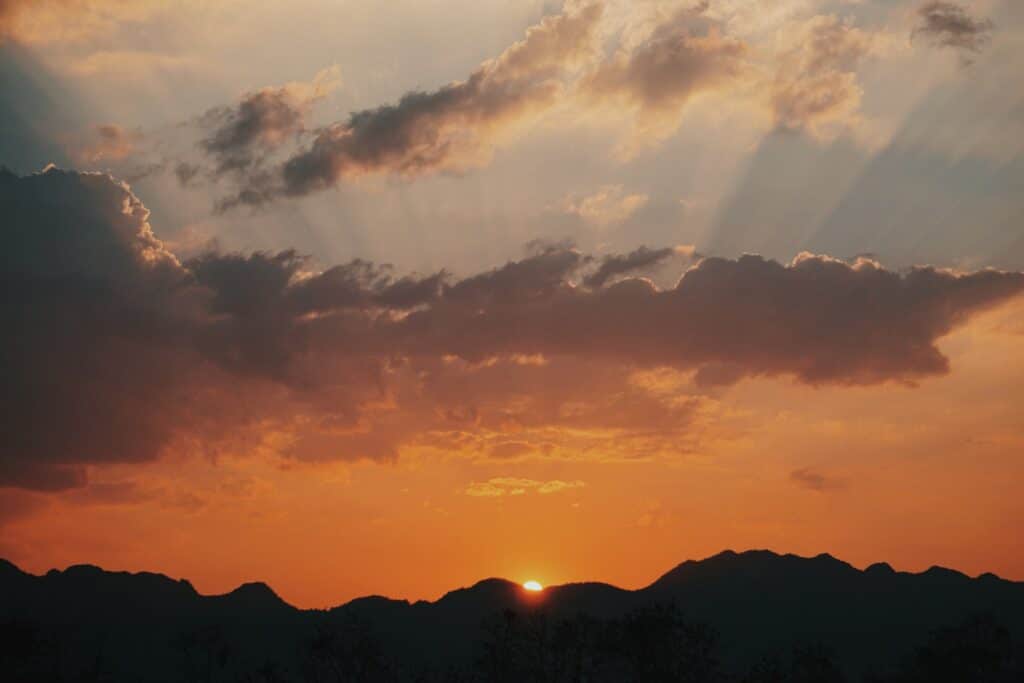 We read in Psalm 77,
I cry aloud to God, aloud to God, and he will hear me.
In the day of my trouble I seek the Lord; in the night my hand is stretched out without wearying; my soul refuses to be comforted.
When I remember God, I moan; when I meditate, my spirit faints.
You hold my eyelids open; I am so troubled that I cannot speak.
I consider the days of old, the years long ago.
I said, "Let me remember my song in the night; let me meditate in my heart."
Then my spirit made a diligent search:
"Will the Lord spurn forever, and never again be favorable?
Has his steadfast love forever ceased? Are his promises at an end for all time?
Has God forgotten to be gracious? Has he in anger shut up his compassion?"
Psalm 77 is known as a Psalm of lament, or "a passionate expression of grief or sorrow," about which there is devoted an entire book of the Bible (Lamentations). Throughout all of Scripture and its people, there is sorrow from David to Elijah to Job — and yes, even from Jesus.
Lament is a shared experience in this life; like the champions of faith in Scripture, we too cry out to God in our sorrow. The author of Lamentations writes in the first verse of the last chapter of the book:
"Remember, O Lord, what has befallen us; look, and see our disgrace!"
After this first verse, the author essentially appeals to God for the remainder of the chapter, hoping God sees what has happened, what has caused such utter sorrow. For the following 17 verses, the author lists all that is wrong, not the way it should be. Does God not know?
Let's think about how alike we are with Israel in this situation. Take a mental tally of all the things in this list about which you have lamented this past year:
1️⃣ The loss of a loved one
2️⃣ The disintegrating of a relationship
3️⃣ Financial insecurity
4️⃣ Physical insecurities
5️⃣ Depression
6️⃣ Anxiety
7️⃣ Social or political unrest
8️⃣ Anger at injustice or the way people act
9️⃣ Overwhelming sadness at the state of things
1️⃣0️⃣ Shame because of something you've done
1️⃣1️⃣ Apathy
1️⃣2️⃣ Feeling alone
1️⃣3️⃣ Feeling lost
1️⃣4️⃣ Struggling to find hope
1️⃣5️⃣ Simply exhausted by life
I could write many more, but I think this list, however vague, gets at the core of why we lament; we want things to be different. So many on the list come directly from the same fears of the Israelites in Lamentations 5, from those who are unsure whether or not God is still in control — or who wonder, "does God still care?"
As we see from Lamentations chapter five, we cry out in disgrace. We cry out in enslavement to our fears and to our sin. And we cry out in estrangement, for things are not the way they ought to be, and we are then left in the rubble.
Here's a strange thought: Lament can be a beautiful thing. Lament is a thing of beauty when we see that our cries are known, heard, and cared for. Like the Israelites, we come to God believing we are known, heard, and cared for, but it simply does not seem to be apparent. Here's the simple truth of our lament and why passages like these are so important and frequent in Scripture:
Lament turns us back to God.
If we read to the end of the previously mentioned Psalm, we read,
"Then I said, "I will appeal to this, to the years of the right hand of the Most High. I will remember the deeds of the Lord; yes, I will remember your wonders of old.
I will ponder all your work, and meditate on your mighty deeds. Your way, O God, is holy. What god is great like our God?"
This is the beauty of lament — it turns us back to God. When we remember what God has done, we remember He is always in control. When we remember how God has listened and fulfilled His promises to all His people in the past, we can be confident He will fulfill His promises to us and see us through our current trials. When we remember how He has cared for us, even to the point of death, we will know how deeply He mourns right beside us.
So, cry out to God. Bring your troubles and doubts to Him. Turn to Him in your pain, and remember that He hears you, He knows your pain, loves you more than we can possibly comprehend, and He is walking right beside us.
He has never failed to see His people through the storm.