New Year, Same Fear? The Fear of Being Alone
I really didn't want to be the one to write this blog. As our team at Woodside planned out the blog and social media series that would take us into this new year, this was the one I was most determined to have someone else write.
But as the weeks went by, no author came to mind. So, I continued to put it off. It wasn't until I sat down to journal about a humorous, yet slightly disappointing, situation I found myself in recently that I realized I had just written this blog. The blog I so desperately tried to avoid.
But here we are. And it's about to get real.
***
I love being alone. For those of you who know me, this may come as a little bit of shock seeing as I'm outgoing and participate in most social activities. But if you were to ask any of my close friends, they'll tell you I'd rather be at home, chilling with my dog.
As for being in a relationship, I never really felt the urge to settle down. I didn't feel like I was missing out on something as I watched my friends get married. I had other goals, things I wanted to accomplish. I didn't have time for all that. While I truly was busy working toward my goals, at the same time, that line became a shield I used to protect myself from feeling that small twinge of rejection when a relationship didn't work out.
It wasn't until the pandemic hit that I really felt the weight of my "aloneness." I was a single person living alone during a time of extended isolation. At first, I thought it was awesome; but as time went on, that feeling faded. In that same season my grandma broke her hip and came to live with my parents, where I watched them work together to care for her until her passing. During this time, I realized that, as an only child, if or when the time would come to take care of my parents, at this point I'd be doing it alone. And let me tell you, I had never been more aware of my singleness. I had never felt so alone — and I didn't want to be anymore.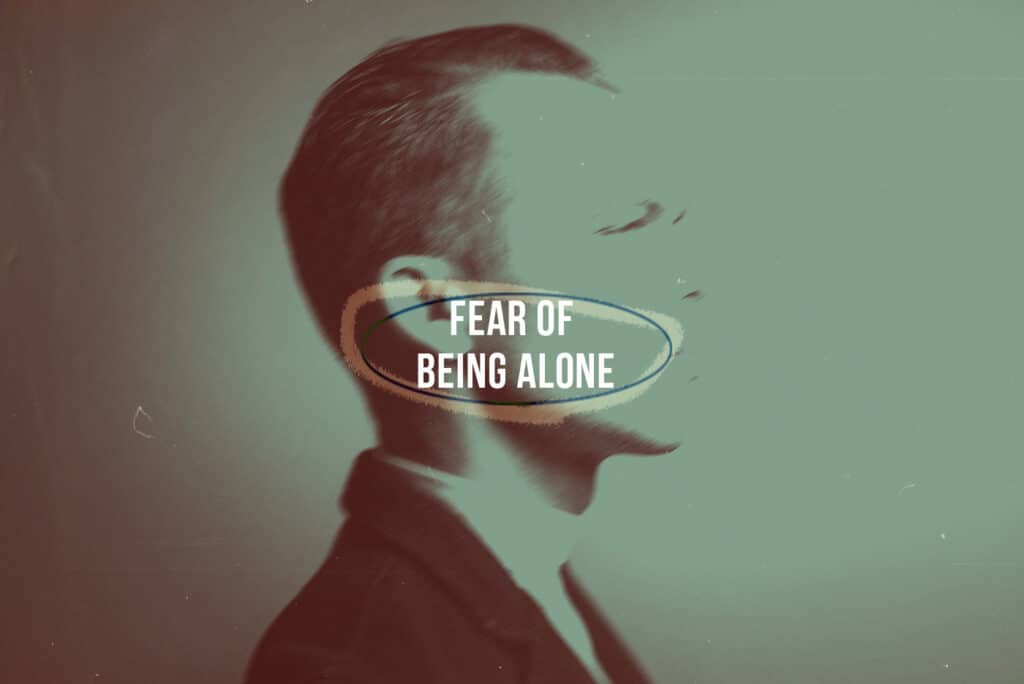 Fast forward a year and half.
The other day, something happened to me for the very first time — that same humorous yet somewhat disappointing event that led me to write this blog.
I got stood up.
I matched with a guy on a dating app and after a week or so of conversation we decided to meet up at a restaurant for the first time. Plans were made, times were set, and I showed up. The waitress came over and asked if I was expecting someone else and I said yes, then nervously told her I was meeting someone here for the first time. As time continued ticking on, I began to text a few of my friends saying, "it's been 20 minutes, he's not here yet…" their response, "well, have you heard from him?" The answer was no. And I began to realize that he wasn't coming. I even texted one friend and said, "I think I'm getting stood up."
I don't share this story to get some kind of pity out of you. Now, it's kind of funny to me. I share it because I experienced something very real in that moment. I was alone. Fully rejected and fully alone. It felt like the whole restaurant was looking at me. Seeing me sit there by myself. I felt exposed. It was a feeling I had felt before but had so often brushed off.
Growing up in church there was always this weird sense that marriage was the end goal. You'd always hear adults talk about "One day when you get married and have a family of your own…" And as I got older that phrase evolved into a more pressing question: "Are you dating anyone?" And if the answer was no, it would always be followed up with something like, "It's ok, God has someone for you." There was this unwritten pressure to be married — almost as if marriage was something to be idolized.
Once I graduated college it got worse. I kid you not, every Sunday at least one person would say to me, "You're so great. How come you haven't met anyone yet?" While most of these people had good intentions, it gave me that same feeling of exposure I just felt at the restaurant, like there was a big sign on me that read, "SHE'S ALONE."
But as I sat there in that restaurant feeling alone, I realized I actually wasn't. Within seconds of telling my friends I had been stood up, the number of texts and phone calls that came pouring in making sure I was ok, on top of the whole waitstaff at Pop's for Italian ready to go to war for me [shout-out to them], made me realize, in that moment, I was the furthest thing from alone. I was [and am] surrounded by a Christ- centered community of people who love me, care for me, and want to walk through this life alongside me — in every season.
If you fear, feel, or struggle with being alone, let me encourage you today with three things.
1️⃣ God will never leave you. First and foremost, friend, if you don't have a relationship with Jesus let me tell you there is nothing greater. There is nothing in this world that can fill the empty void in your heart but Him. No amount of hook-ups or whatever vice you default to will satisfy. Eventually, they'll all leave you right back where you started — feeling alone.
We know Jesus will never leave us because He has told us so in Scripture. Literally one of the last words Jesus spoke during His time on earth were, "I am with you always, to the end of the age" [Matthew 28:20; see also John 14:18]. We know He will never leave us because sends the Spirit as an advocate and encourager who walks with us daily [John 14:20]. The antidote to the fear of being alone is dwelling in the presence of Jesus.
He's not going anywhere. If you do have a relationship with Jesus, rest in the promise that He will carry and sustain us through every moment.
2️⃣ God didn't create you to do life alone. He created us for community. His presence [see point one] connects us to a true deep community defined by grace. If you are feeling alone or fearing that you will have to do life by yourself, please connect with us. We'd love to introduce you to incredible people or get you plugged into a Life Group. Come hang out on a Sunday morning; you always have a place with us.
3️⃣ You are not defined by your relationship status. You are defined as being a son or daughter of an almighty King — and no one can take that away from you. Being single is a gift, as is being married. If you choose to follow Him, God will use you in incredible ways in both. God has given me the opportunity to do so many different things for His kingdom as a single person, that I don't think I would have been able to do had I had a serious relationship or family of my own to care for.
And for those of you who are reading this who are married or in relationships, come alongside your single friends. Check on the widows or shut ins. And please stop asking us when we are going to get married or why we aren't dating anyone. Instead, encourage us in the season we are in, to use our God-given gifts and abilities to serve His people and His kingdom.
Friends, I hope you know you're not alone. In those moments where our sense of "aloneness" feels heavy, let us rest in the sweet words of Deuteronomy 31:6:
"Be strong and courageous. Do not be afraid or terrified because of them, for the LORD your God goes with you; he will never leave you nor forsake you."