New Year, Same Fear? The Fear of Not Being in Control
That title…does it put fear in your heart just reading it? The fear of not having your T's crossed, I's dotted, ducks in a row (has anyone actually put and kept ducks in a row?), and every last detail accounted for. Or maybe it's fear of losing control over circumstances, situations, relationships, and choices. Whatever 'it' is you're controlling (or you think you are), the reality is we cannot 100% control every single detail of our lives or anyone else's. At some point, what we strive so tightly to control will become cumbersome, burdensome, laborious, and difficult to maintain.
We want to live in a world that's ordered and filled with certainty. We have expectations for our future, and we want to be ready for what's 'around the bend.' No surprises!
While this sounds wonderful and somewhat comforting to someone like me, it's totally unrealistic, as we don't live in Utopia. We try to manage events, so nothing terrible happens to ourselves or those we love. We seek to order our jobs, projects, and activities so we know what to expect. When demand for certainty clashes with the reality of uncertainty, things can unravel quickly. Emotions run high, disappointment sets in, and the fear of 'losing control' is real.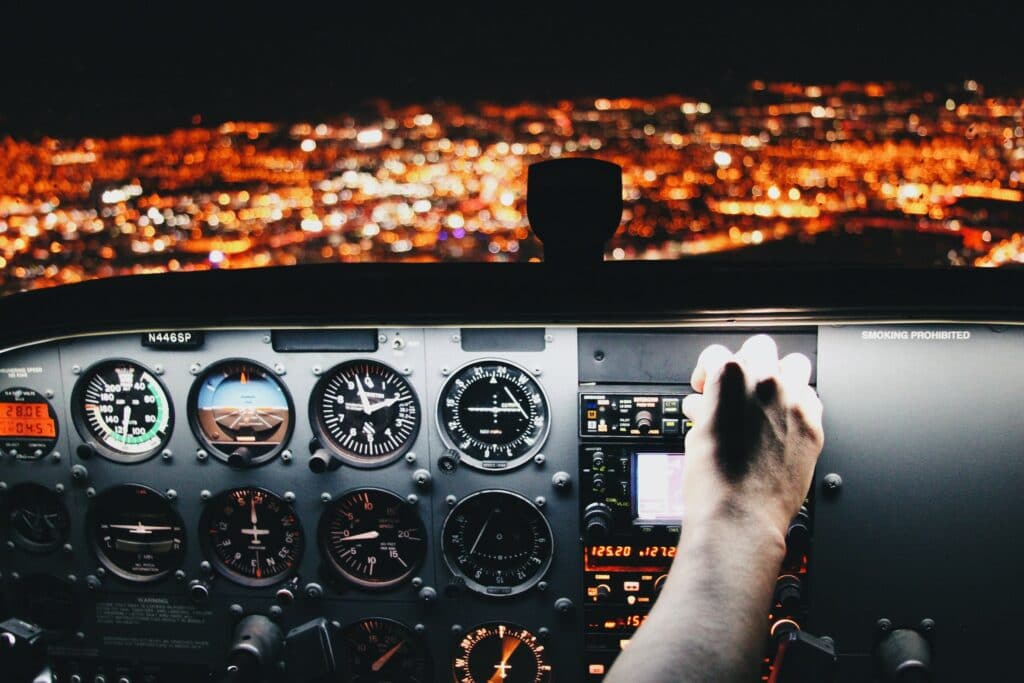 Have you heard the phrase "so and so is a control freak?" Did a name automatically come to mind? Maybe it's your own! This person holds the reigns, calls the shots, is large and in charge. This same person gets things done and finishes what's started with or without assistance from others, as that can be difficult when there's 'one right way to do something.' We equate the amount of power, position, and prestige someone has with the amount of control they wield. The loudest voice in the room!
This is how our culture defines control, and the fear of losing it can have dire consequences.
Dr. Ravae Wilson so aptly wrote a recent blog on the fear of failure and how failure can paralyze us from moving forward. The fear of losing control can similarly affect us. We choose not to step into something if we cannot see around the corner, know every detail, and cover all the bases.
Yet, in the Kingdom of God, we are called to live counter-culturally. We're invited to a system of belief that's predicated upon faith and trust. Not in ourselves, but in the name and person of Jesus Christ — a life of surrender to God's will for our lives. In other words, we're called to get out of the driver's seat! Turn over control of 'me' and come under the supernatural power of the Holy Spirit. On our own, this is unattainable, but we've graciously been given the Comforter (Jesus's name for the Holy Spirit) to guide and direct us every minute of every day. His presence is everything! We can rest in the truth of Proverbs 16: "The heart of a man plans his way, but the Lord establishes his steps." Or Proverbs 19:21: "Many are the plans in the mind of a man, but it is the purpose of the Lord that will stand." Seldom does God roll out a 12-step program for us to follow. Jesus bids us to step aside and trust His plan for today and tomorrow.
Just as we train to increase and sustain our physical muscles, we must also train to strengthen and build up our spiritual muscles. The more we trust God for His work in our lives, the stronger our faith becomes. Trust and faith work in tandem.
"This is what the Lord says — your Redeemer, the Holy One of Israel: 'I am the Lord your God, who teaches you what is best for you, who directs you in the way you should go.'"
Isaiah 47:17
We take comfort in knowing "God's Word is a lamp to my feet and a light to my path" (Psalm 119:105).
Maybe you've heard the saying, "Let go and let God." These can be distressing words for someone afraid of losing control. Perhaps the key to "letting go" is to realize you were never in control in the first place. God is the engineer sitting at the control panel of our lives. He knows our comings and goings and works His perfect plan in us for our good and His glory. It doesn't mean life won't have challenges, trials, and tribulations. It does mean we can trust the Lord to carry us through those trials with confidence and boldness.
"Let us come boldly to the throne of our gracious God. There we will receive his mercy, and we will find grace to help us when we need it most."
Hebrews 4:16
While we may be fearful of losing control, let's be encouraged to know the Lord has already established our steps. Even when we stumble, we will not fall, for the Lord upholds us with his hand (Psalm 37:24).
"Have I not commanded you? Be strong and courageous! Do not be afraid or discouraged for the Lord your God is with you wherever you go."
Joshua 1:9

"And I will ask the Father, and he will give you another Helper, to be with you forever."
John 14:16
What a truth to hold fast to when life spins out of control. Rest in this, friend!
January 2022 is almost in the books. Let's look expectantly towards February and beyond with the mindset of 'let go and let God'! Exercise your spiritual muscles of trust and faith. The more you do — the stronger you'll become!
Let's pump some spiritual iron!