It is another day of quarantine, and many find themselves trying to pass the time. Some are trying to keep their kids occupied and happy, while maintaining their sanity. Others are binging TV shows or constantly checking their phones for new updates on COVID-19. For Gary, age 61, he is looking at his phone for a different reason. He awaits a call from the hospital to hear how his son Christopher, age 36, is doing.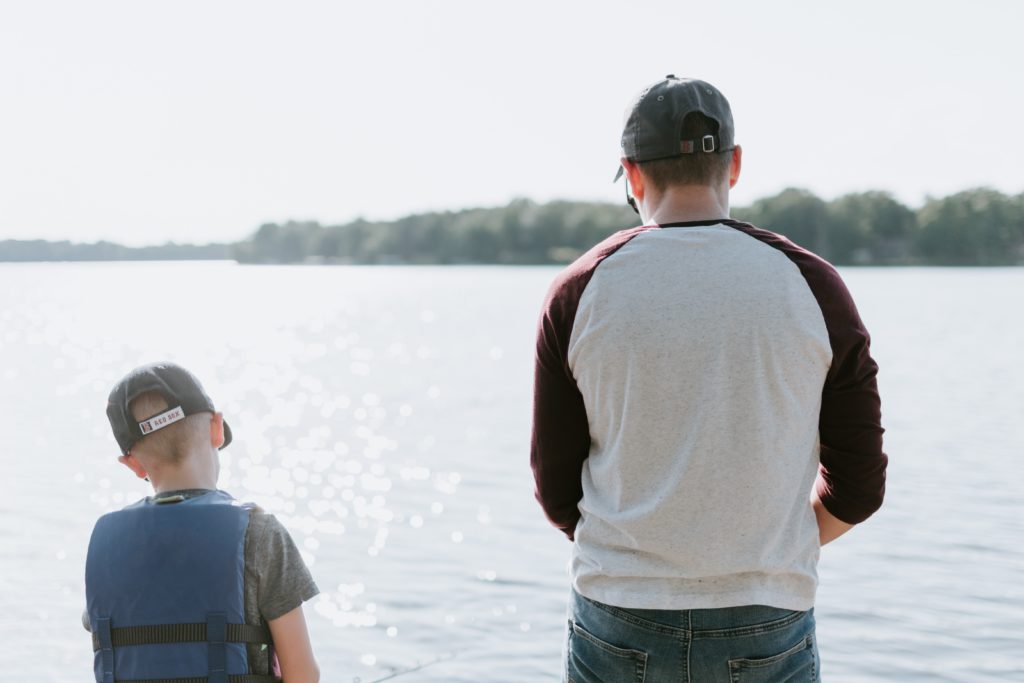 Seven years ago, Gary and his wife got news no parent wants to hear — his son was diagnosed with a rare form of cancer. A couple of months ago, Christopher was placed on a transplant list to receive several new organs. At the time, they said it could take up to 18 months until he got a donor. They waited patiently in prayer, trusting that the Lord would provide. 8-weeks later, he received a call from the Henry Ford Detroit Transplant Team that they had a donor.
On March 12th at 5PM, Gary and his family said their goodbyes to Christopher. Gary's pride in his son gleamed as he recollected Christopher's words that day, "Dad, if I don't make it, everything will be fine." There was no guarantee that Chris would make it out of the surgery alive, and yet his bravery and faith was an inspiration to his family.
At 10PM, he went into a surgery that was expected to last 14 hours. After some complications arose, the surgeon advised that the surgery be postponed until that following Sunday morning.
At 4PM on Saturday March 14th, the hospital went into lockdown and their family was told to leave.
Christopher has been cut off from his entire family, including his wife and two small children, his parents, and 6 siblings. Normally, the family would take shifts to see him, but they are now not even able to visit him. Christopher's isolation, and his family's inability to see him, has been extremely difficult.
Gary shared how painful it is, as Christopher's father, not being able to encourage him. "As a father, I'm the fixer and I want to make it better and solve the problem. But in this situation, I'm powerless. The only thing left is prayer, hope, and trust."
Before, being with and encouraging Christopher was their source of comfort and healing for their emotional pain. Now, the only thing they can do is completely put their trust in the Lord.
A situation like this could leave someone feeling helpless and filled with turmoil. But for Gary, this unique season of waiting has revealed to him the true fabric of his faith. Gary has weathered many seasons, some of doubt and questioning God. This season, however, the Lord has proven to him that his faith is real.
Now, the only thing they can do is completely put their trust in the Lord.
"Our God is good, but sometimes He is hard to understand. I've been around long enough to know that God answers every prayer but sometimes he answers 'no.' No matter the answer, I trust that He is good. Our ways are not His ways; our thoughts are not His thoughts" (Isaiah 55:8–9).
At this time, Gary tries to maintain a positive perspective, noting that it is good that Christopher was in the hospital because it means that he is safe. Gary and his wife are doing everything they can to support Christopher's wife and kids through phone calls, text messages, and video chats.
His Group from the Woodside Romeo Campus have also been supportive, making sure to keep in contact by sending words of encouragement, and lifting them up in prayer.
Like thousands of others, Gary and his family patiently wait until they can visit the hospital to see their loved ones. They eagerly await the day they can see Christopher again, embrace him, and praise God together for his life.
Christopher had a successful second surgery and is doing well and was recently moved out of the ICU. The road to recovery will be long, but each day, Christopher is growing stronger in health.
We are grateful for stories like this that demonstrate what it looks like to maintain a posture of faith and courage in tough times. Would you join us in praying for Christopher and his family?
"May the God of hope fill you with all joy and peace in believing, so that by the power of the Holy Spirit you may abound in hope." Romans 15:13