Story of Hope: New Life in Christ
Never underestimate where God has placed you in this world. Sometimes it is easy to think everyday life is just, well, life. It isn't apart of some elaborate plan God has established for us from the beginning. Sometimes we may not see things, like job transitions or a move, as something God has given us as an opportunity to glorify Him. But nonetheless, God has placed you where you are for a reason!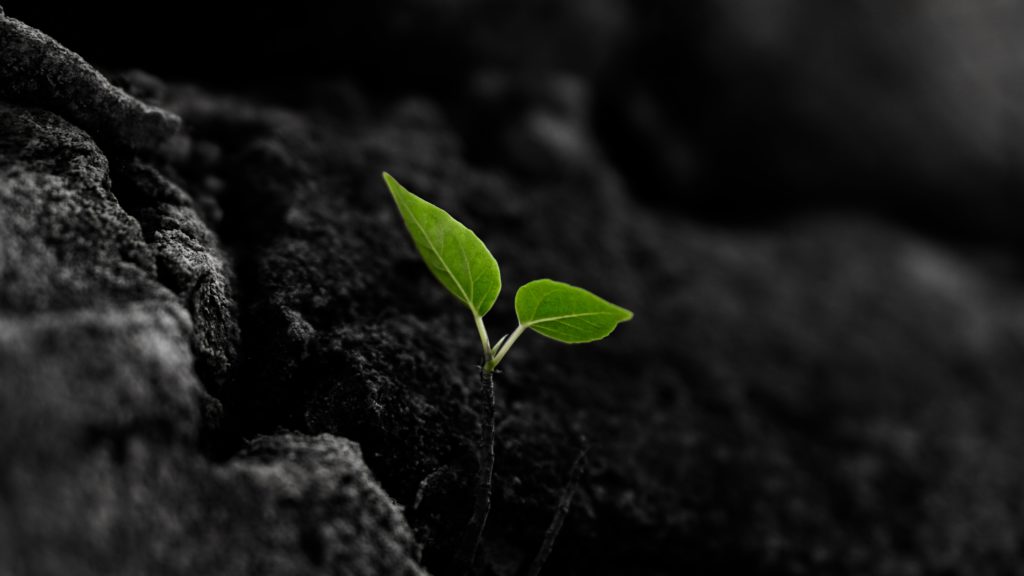 Even there Your hand will lead me, And Your right hand will lay hold of me.
Psalm 139:10
Shanee grew up in Lapeer. She has 2 grown boys who gave her 4 beautiful grandbabies and she has been divorced now for 20 years. For the longest time she felt such an emptiness. After the end of another relationship, she decided she needed to move closer to her family. This move led her to Lake Orion. Soon she began working at Canterbury Village, since it was so close to her home. Every day at work she'd notice Woodside Bible Church (Lake Orion Campus) right next door.
"Ever since I've seen the church, I've been battling back and forth about going in," said Shanee. "I've tried different churches in the past and felt judged from being there, but something about Woodside just seemed different. Just from the road and driving by something kept calling to me that I needed to check this place out. I felt a connection, like I need to go in there."
Then COVID-19 hit Michigan, and Shanee, like everyone else, was driven into quarantine and isolation. This season became hard for her. Thankfully, something reminded her of Woodside Bible Church, the church she would see every time she was at work, and led her to check out the website one Sunday.
"I filled out the communication card and received a call from Jon Dahlke," said Shanee. "I told him I was interested in knowing more about who Jesus is in my life and how to accept him. Jon prayed with me and encouraged me to watch the 11:30 church service online."
Shanee decided to watch the service and it was incredibly impactful. She had so many unanswered questions that were now answered. She learned more about who Jesus really was. Right there, Shanee decided she was ready for more; a life dedicating to growing closer to Jesus and having a peace that can only obtained through our Father in heaven!
"I called Jon back and he showed me how to pray to accept Jesus as my personal Savior," said Shanee. "In the past I didn't know how to talk to Jesus, how to pray, or if I was even doing it right. But Sunday, I was changed, and I feel like that hole that has been empty for a long time is finally being filled. I feel overwhelming peace."
When Shanee had moved to Lake Orion, she thought it would be for the purpose of being with family and possibly meeting new people. Little did she know, it wouldn't be "people" she would find in this place, it was Jesus! She realized she was moved to Lake Orion to lead her to salvation in Christ.
"I know it will take time for me to work through the things I've been through, but I've now found the place to do it," said Shanee. "Since Sunday I've been speaking to Jesus more than I ever have. I've also pulled my Bible out that my dad gave me when I was 18, after my mom passed away. It's been packed in a box for a really long time and now I've pulled it out and begun looking through it."
With her newfound love for scripture and growing relationship with her Savior, Shanee has found confidence in Christ and has started sharing the Gospel with others. She is no longer afraid of being judged by others and wants to share the love of Christ to everyone! She prays her family will also find Jesus one day, just as she did.
The decisions we make in life may not always seem important. The paths we take may not always seem to go where we thought we would go. But God has a purpose and a plan for every step we take. Let us rejoice in the beauty of God's plans for us wherever we are!
Many plans are in a man's heart, but the purpose of the LORD will prevail.
Proverbs 19:21