When I was a little girl, I always wanted to go play at the local arcade. I loved the thrill of wondering whether I would win enough tickets to exchange for one of the shiny toys high up on the shelf. As I got older, I realized that to win one of the big prizes, you would have to either be extremely lucky or spend more money to win the prize that I could have gotten cheaper at the store! I wasted a lot of money buying into the idea that having more things would make me happy. While I enjoyed receiving new things, usually, after about two weeks, the excitement would wear off, and I would long for something new.
This sort of behavior isn't uncommon. We all look forward to Christmas, our birthday, or whatever other days we get gifts, presents, and MORE things! Inevitably, this ends with us having so many things we don't need taking up space in our houses, only to throw things away and repeat the cycle. But if this is considered the norm, is it a bad thing to crave more possessions?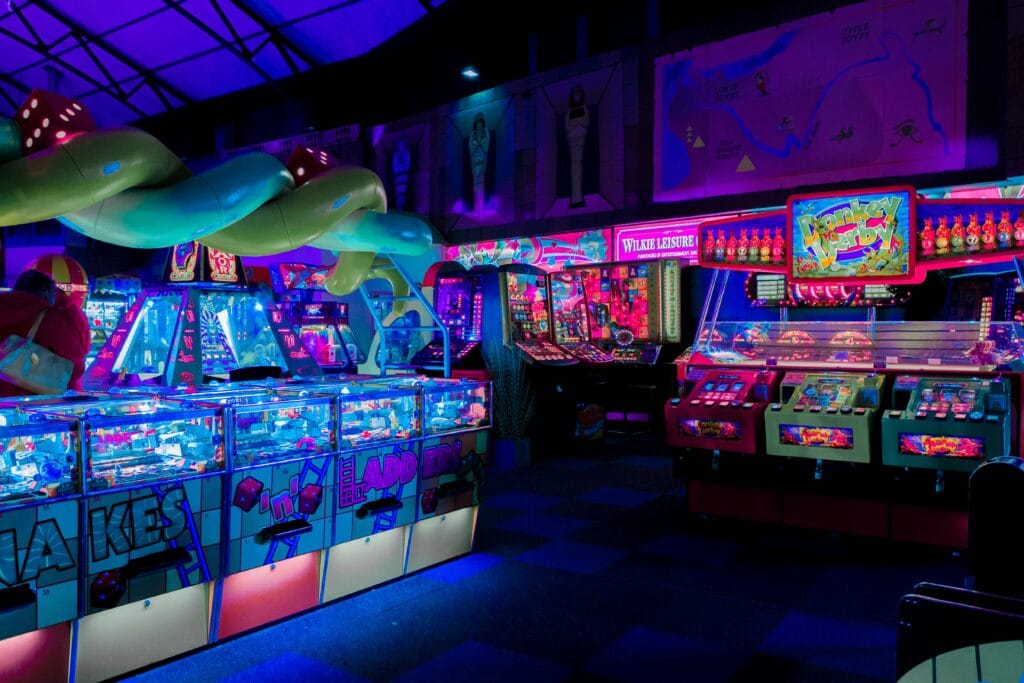 When we look at 1st Timothy 6:6–12, it says,
But godliness with contentment is great gain, for we brought nothing into the world, and we cannot take anything out of the world. But if we have food and clothing, with these we will be content. But those who desire to be rich fall into temptation, into a snare, into many senseless and harmful desires that plunge people into ruin and destruction. For the love of money is a root of all kinds of evils. It is through this craving that some have wandered away from the faith and pierced themselves with many pangs. But as for you, O man of God, flee these things. Pursue righteousness, godliness, faith, love, steadfastness, gentleness. Fight the good fight of the faith. Take hold of the eternal life to which you were called and about which you made the good confession in the presence of many witnesses." (ESV)
If we can't take anything out of this world with us when we die, why should we focus on collecting material possessions? When we place things like money or the riches of this world above God, we can find ourselves falling victim to the lies of the enemy that tell us having more will fulfill you. Only then, will we be 'truly happy.' How can we as Christians learn to break this constant cycle of always wanting more?
1st Timothy 6:17 says
"As for the rich in this present age, charge them not to be haughty, nor to set their hopes on the uncertainty of riches, but on God, who richly provides us with everything to enjoy." (ESV)
Putting our hopes in money, promotions, a spouse, a new sports car, or whatever you'd add to this list will never make us happy forever. Instead, we should be focusing on living a generous, Godly life.
When people hear that they should 'be generous,' most immediately thinking of generosity through giving money to churches, charities, and through other means. There is truth to that. We can learn to be more generous when it comes to how we use our money. While giving is a part of generosity, generosity can be so much more than just sharing money and wealth. It can be through sharing your time with other people. God created time for us to use wisely.
In a recent message, Pastor Jeff Keith said that "Each person has 24 hours in a day to choose how to spend. As we go through life we should grow in generously sharing our time to do good things for other people". Whether it be listening to a friend's struggles, getting together with loved ones in fellowship, or finding places to serve others, we all have ways we can be generous with our time to help other people seek the Lord.
One of the ways I try to be generous with my time is through hospitality and making people feel welcomed in whatever space they are in. I strive to be a safe person that anyone can come to and share their joys, frustrations, doubts — really anything! In high school, I noticed a classmate who would eat alone every week at lunch. So, I reached out and invited her to join me and my friends. Although it took a few times of me asking, she eventually joined us. After taking the time to get to know her, I learned she was facing a hard season in her life — something I wouldn't have known otherwise.
When I think back on that small act, I'm incredibly grateful because not only did I make a new friend, whom I still keep in touch with, but I had an opportunity to show her the love of Christ through our conversations. When we hoard our time, we miss out on incredible opportunities!
Another part of generosity is learning to use your gifts and talents for the glory of God. We all have different talents and abilities we can use generously. You might be a programmer who could lend your skills to help someone design their website. Maybe you are great with kids and can use those skills to help serve in Woodside Kids. Perhaps you love to cook and can provide meals to those in need. Regardless of who you are, there is always a way to use your skills for the glory of God.
Having more won't make you happy for long. It's temporary and always leaving you wanting more. But what if instead of wanting the more of the things of this earth, we strived for more of God? If you haven't first put your faith in God you will always be caught in the vicious cycle of consumerism. God has provided us all the time and resources we need to live generous lives. He gave us the greatest gift we could ever receive: salvation.
God provides us with everything we need to live. He gave us individual spiritual gifts to use to help and bless the people around us. In the same way that He was generous to us by sending Jesus to cover for our sins, we should extend that love and show that generosity toward others in our lives.