I scrolled through my newsfeed on social media and stopped to read a friend's lengthy post. Right away I could tell a high level of exhaustion from working from home while trying to be the best homeschool parent was finally taking its toll. This single parent was looking for answers, encouragement, and even a place to vent with adult voices. The post ended with this sarcastic yet revealing statement,
"And if you're currently sitting down with your kids for a structured 8-hour day of perfectly planned homeschooling at your kitchen table, just unfriend me now."
As I switched apps to text encouragement, I literally laughed out loud but also felt a lot of empathy toward the parenting population who are navigating these rough waters. I think we are all feeling the motion sickness of these new parenting / uncharted waters. We all want to be the best parents in the situation but if we are being honest, there are moments of doubt, exhaustion, and feelings of defeat. So what can we do about parenting in uncharted waters and the undeniable worry? I used to think that the answer was simply to 'stop worrying' but I have found that strategy to be impossible. The power comes not in removing worry but replacing it, or rather allowing God to fill our minds, hearts and homes with His peace.
Philippians 4:6–7 says,
"Do not be anxious about anything, but in everything by prayer and supplication with thanksgiving let your requests be made known to God. And the peace of God, which surpasses all understanding, will guard your hearts and your minds in Christ Jesus."
We are to give God our worry and fill our moments with prayer, truth from His Word, and worship. When we release our worry and focus on God's power and promises, we can experience His surpassing peace. And we all would agree during this overwhelming time, that we desperately need His peace. So what does it look like to choose prayer over the downward spiral of worry? Or how do we infuse Bible reading and worship into our homes with, let's be honest, moments of screaming children, toys strewn everywhere and a battle to accomplish productive academic time.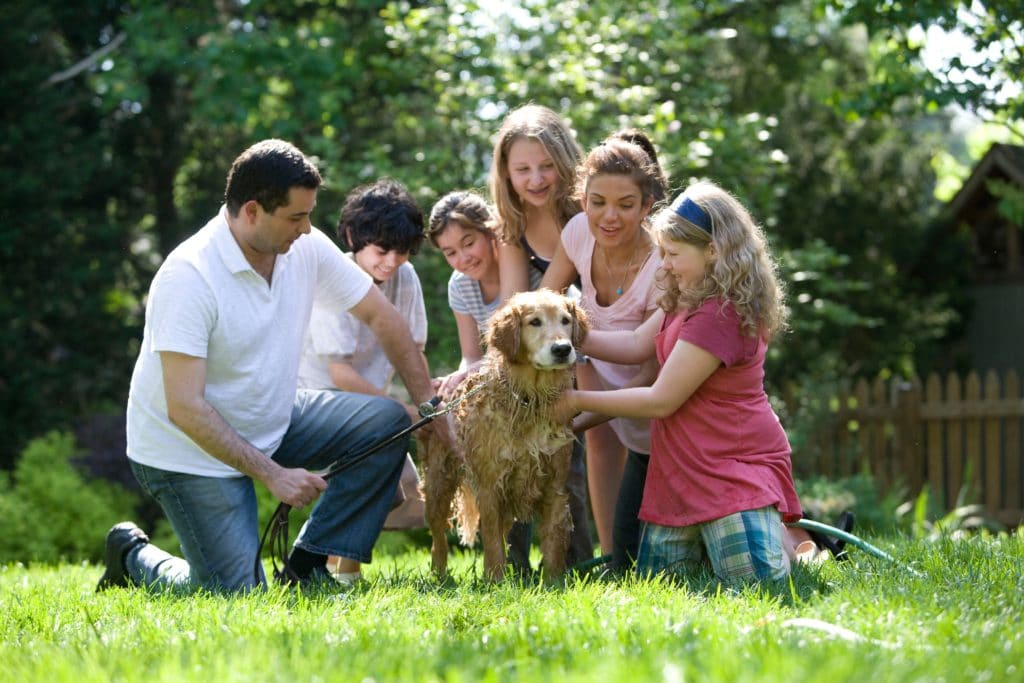 Here are some practical helps:
🗓 Scheduled Over Scattered
I was catching up over video with a group of dads who were being honest about anxiety in a world flipped upside down. "In order to free up space in the house for my wife and kids, I've made our master bedroom my office" one of the dads admitted. "Work has been nonstop. I'm in bed working through emails late into the night, then wake up right here in my home office, ready for another day. I'm practically living in here 20 of the 24 hours and it feels insane."
Sound familiar?
We have all found ourselves experiencing 'new' on almost every level. And this new uncharted world can create a scattered reality. Yes, it will take effort, but creating a schedule is a necessary tool for daily navigation. Creating the daily and weekly schedule is not just one person's task, everyone must feel part of the discussion. To those who are working from home, it may not be typical to block out time and share the schedule with our spouse, but if you want to fight a scattered mentality, you have to prioritize a schedule and learn how to communicate in love. Also, our kids may not understand the concept of a parent working from home, so show them times of focused attention. When it is time to head into the bedroom, basement or office to work, communicate when you will be back. And make sure you don't carry your work back with you during family time.
And to the new school administrator, principle, guidance counselor, PE teacher, cafeteria lady, custodian, IT specialist and instructor for every subject… you are going to need a daily schedule. We see in Scripture that our heavenly Father is a God of order. From the creation account in Genesis, to the instructions on building the temple, to reading the Gospels and seeing the rhythms of ministry and rest in the life of Jesus, we see the order and schedule of our great God. Take the time to write out a schedule for the day and post it on the refrigerator or a central meeting area in the home. Be sure to include exercise, healthy eating, proper sleep, and enough fluids. Use all this extra time at home to deepen the spiritual disciplines of prayer and Bible reading. Perhaps plan an extra Bible lesson with activities Monday, Wednesday and Friday. See the links at the bottom for great tools in family faith talks and Bible resources and subscribe to receive our weekly Sunday morning email packed with content for the week.
Healthy habits take time to form. Extra time is precisely what we have in this season. Let's use it well.
🏅 Provide. Protect. Prize
Provide a loving environment with structure and healthy communication. Surrender your worry to the Lord and ask Him to replace your anxious mind with a stronger prayer life.
Protect your kids from poor habits in this season by being proactive with family faith talks, meals, hygiene, adequate sleep and monitoring screen time. With excess hours home and internet ready devices, we need to be vigilant as parents to protect. Research resources such as Bark to protect your family (kids and adults), and honor God in the digital age. https://www.bark.us/
Prize your spouse and your kids. Often as parents, and particularly as fathers, we prioritize providing for and protecting our family. This is noble, but some can get caught up in providing and protecting and miss the investment into the relational bank of those most dear to us. To prize means being fully present, finding blocks of the day to power down technology and give our family members our undivided attention. Look into their eyes and communicating both verbally and non-verbally that they are cherished.
👦 Start Small
During a video prayer time recently, a friend prayed, "God help us to be not only great leaders in our homes but fun leaders". Our kids will look back at this time through a different lens then how we are experiencing it. It is critical for us as parents to seize this opportunity to establish healthy family and God-honoring rhythms. Take a moment to pray, asking God to help you identify a few areas where you can make small steps. Then act. Share your goals with your family and faith community.
Resources
Web content for weekly Kids worship and Bible stories https://woodsidebible.org/kidsandstudents/
Woodside Kids Weekly email https://woodsidebible.us15.list-manage.com/subscribe?u=5f4daad0e6461a74a75cb35d0&id=ee0335b723
Social | Follow your Campus KIDS ministry social platform
Parent Cue | https://theparentcue.org/app/