When good things become god things, you're in trouble.
A few weeks ago, Pastor Jon Morales spoke these words to a room full of people, but it felt like they were just for me. You see, for months now, God and I have been doing business over the once-good things in my life.
The hard thing about these good things is they aren't bad things, until they are.
My journey began in March when Pastor Jon taught four types of idols that inhibit our growth in Christ, followed by four spiritual disciplines to combat them. (Click here to listen.)
One of the idols he described was pleasures. What struck me was the way he defined them: things that make us dull. As he spoke those words, it was instantly clear to me what my idol was. (And the elbow to my ribs told me it was just as obvious to my husband.)
Television. Boy, do I love it. 📺
Every day was the same: get home from work, flip on the TV, watch until bed. Again and again and again. As I sat in church thinking about TV, Pastor continued by explaining that the spiritual discipline to counteract the idol of pleasures is (you guessed it) fasting.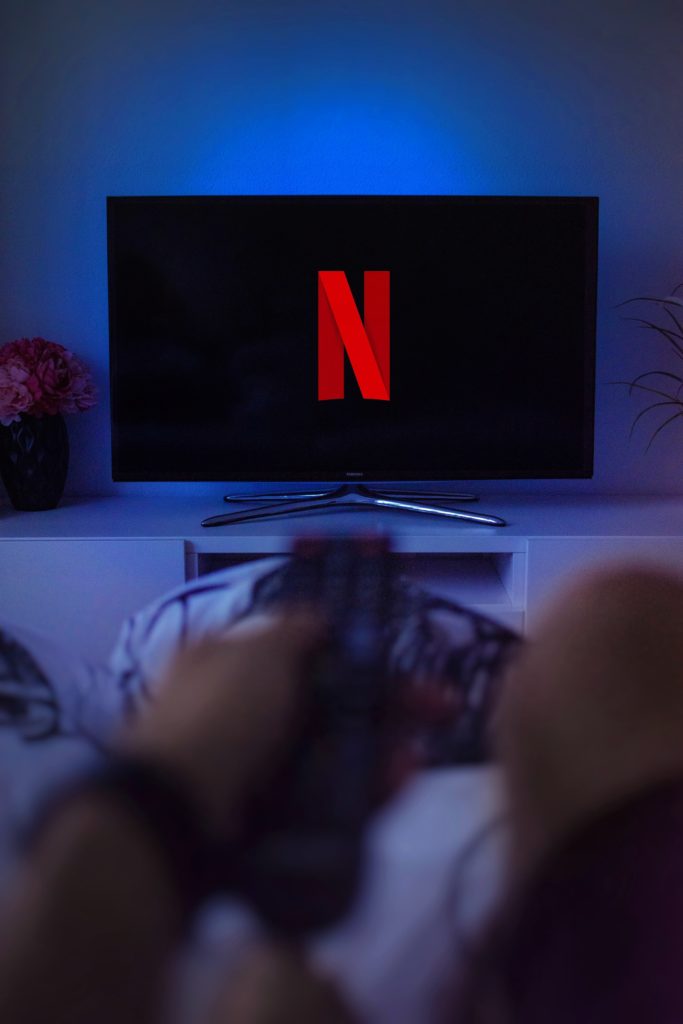 Here, I think, is an important place to tell you a little more about myself, so you understand why I decided that day to give fasting a try.
In high school, I started to look around my youth group and my private Christian school and wonder why other people seemed to be closer to God than I was. I was a rule follower who strove to obey God's commands. I was, by all accounts, a goody-two-shoes. But despite my best effort to honor God, I felt as if He gave me nothing in return. I was empty.
I lived this way for a long time, believing I had the strength and will power to be "good enough" without "experiencing" God like others. So that Sunday, when Pastor Jon asked, "Are you the same in your faith today as you were years ago?" my heart ached. I was sick and tired of my faith being sick and tired. I wanted to know God and be known by Him truly. I wanted to encounter Him. I wanted to be loved.
So, I fasted, and I prayed, longing for God to accept the offering of my idol and reveal Himself to me. Daniel 10:12 beautifully captures what happened next:
"For from the first day you set your heart to understand and humbled yourself before your God, your words have been heard, and I have come because of your words."
From the moment I humbled myself by laying my idol at His feet and seeking Him, He showed up. He lavished me in love and taught me to revel in His goodness, not my own. And all I had to do was let Him, was let go of my control and distractions.
This is what fasting meant to me. Through fasting, God unearthed my pride, self-righteousness, and control — and forgave it all. Richard J. Foster describes this phenomenon in Celebration of Discipline: "More than any other Discipline, fasting reveals the things that control us…We cover up what is inside us with food and other good things, but in fasting these things surface." In other words, when we fast, we come face-to-face with the real reason we've set up an idol in the first place. What is hurting or sinful inside us that we need God to address? Only He has the power to restore us, and we allow Him to when we remove our idol from its pedestal and give God His rightful place.
Okay, friends, it's time to get self-reflective.
What are the god things in your life? A relationship? Bank account? Children? Career? Or perhaps a particular political party? Remember, these are not bad things until they are.
Our gods are whatever we cannot imagine living without, whatever we most love, whatever we most trust, rely on, and believe in, and whatever is our final refuge.

Jonathan Leeman
For many of us, our idols are painstakingly apparent after only a moment of reflection. Others may need to do a little more digging. Jonathan Leeman, in his book How the Nations Rage: Rethinking Faith and Politics in a Divided Age, gives a few guidelines to help us out: "Our gods are whatever we cannot imagine living without, whatever we most love, whatever we most trust, rely on, and believe in, and whatever is our final refuge."
Once you find your answer, do something about it. Don't settle for an idolatrous faith that adds Jesus to the shelf alongside all the other gods to which you bow down. (Pastor Jon said that one, too.)
1 Samuel 12:21 exhorts, "Do not turn away after useless idols. They can do you no good, nor can they rescue you, because they are useless."
The ESV translates that same word for "useless" as "empty" and, boy, are they. Useless, empty, meaningless, dead. There is only one God, one path that leads to transformation in Christ. All other god things, good as they may be in their proper place, lead to destruction.
Let me close with a brief but important point of clarification for anyone out there who's like me: the power of fasting is not in you. You aren't transformed because you've suddenly made yourself "good enough" or "spiritual enough" to deserve it. The power of fasting is in our Father.
I love how Foster puts it, "The Disciplines allow us to place ourselves before God so that he can transform us…By themselves the Disciplines can do nothing; they can only get us to the place where something can be done."
Friends, trust me when I say He's there, longing for you, in the place where something can be done.