For evils have encompassed me beyond number; my iniquities have overtaken me, and I cannot see; they are more than the hairs of my head; my heart fails me. Be pleased, O LORD, to deliver me! O LORD, make haste to help me!
Psalm 40:12–13
As I read this desperate plea for God's deliverance, I see a familiar face in my mind's eye. The face of a loved one, I'll call him Will, who has experienced suffering and hardship like I never have.
Will's oppressor is anxiety.
Over the years, I've come to understand that anxiety, for Will, is not as simple as feeling stressed about a busy week or nervous for an impending deadline. Anxiety is like a taskmaster pounding into Will's mind everything he can't do, and all he'll never be.
Anxiety tells Will all the ways he'll screw up each day: the situations he'll fail in, the essential things he'll forget, the people he'll never impress, the list goes on and on. It runs rampant in a mind desperate for a reprieve, for peace, for silence. And after a day of anxiety's most distinguished performance, it cedes the stage to depression for the evening act.
Will is one who has prayed many prayers like the one we just read, overtaken with suffering until his heart can't bear the weight. And I've seen firsthand how this struggle has tested his faith. "Why doesn't God free me from this? I could serve God better, love people better if I wasn't crippled like this. Doesn't He see that? Doesn't He care?"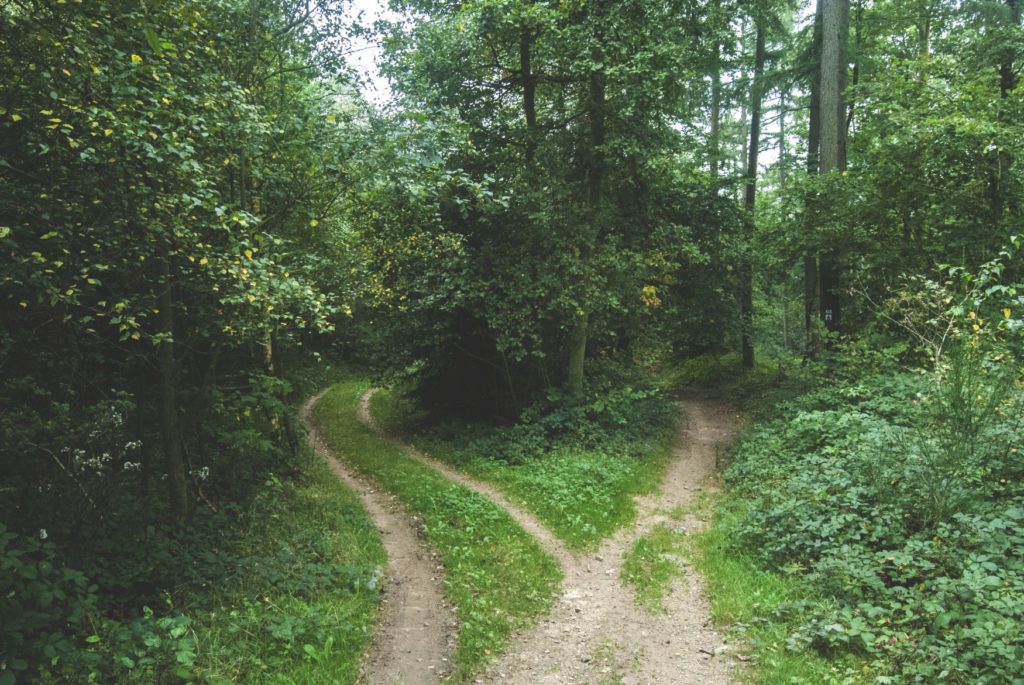 These thoughts, justified as they are when we face overwhelming trials, bring us to a fork in the road. Turn left to give up on God and decide you're better off on your own, or He never existed anyway. Turn right to believe He's there, loving you through it, strengthening and refining your faith, drawing you near to Him, and together you'll make it through.
Over a decade ridden with anxiety, Will has approached this fork in the road more times than you or I could count. But it's not a matter of how many times we have to choose, but of which choice we make.
And Will chooses God.
Every time, his loving Father has given him the faith, the strength he needs to keep believing His words to us in 1 Peter 5:10:
And the God of all grace, who called you to his eternal glory in Christ, after you have suffered a little while, will himself restore you and make you strong, firm, and steadfast.
He chooses to believe. He leans in with faith and praises God who has the power to remove hopelessness and silence despair, as David recorded in the same Psalm we began with:
I waited patiently for the LORD; he inclined to me and heard my cry. He drew me up from the pit of destruction, out of the miry bog, and set my feet upon a rock, making my steps secure. He put a new song in my mouth, a song of praise to our God. Many will see and fear and put their trust in the LORD.
Psalm 40:1–3
While Will has not (yet) experienced God removing his trial or putting an end to his suffering, he praises Him for the constant reminders of His love and goodness, despite it all.
Maybe, like Will, you've experienced overwhelming suffering with no assurance of the burden lifting in this lifetime. When you approach that fork in the road with the invitation to give in, close shop, lose hope, may you see through the "miry bog" to God's promises. May you walk in our eternal hope so, as David testified, "many will see and fear and put their trust in the Lord" in light of your enduring faith.
You see, this is the bottom line: believe God's purpose and endure in faith so others may see Him through you. When there's no earthly reason for you to hope, but you do, you're a testimony to who God is and all He's promised us.
Believe God's purpose and endure in faith so others may see Him through you.
This is Will. A living, breathing testimony of the Scripture we're exploring today. In a fiery trial, he uses his hardship as a platform for better understanding and encouraging others. He shares his struggle and testifies that his hope and joy is in Christ alone. He walks alongside others who are fighting the same fight and faithfully prays for them. With a heart that breaks for their suffering, he allows them to feel seen and understood when their enemy clamors for isolation and shame.
He testifies to God's goodness while he is still suffering, attesting it's his anxiety that has continually driven him to his knees before God and compelled him to pursue Christ.
I've personally seen Will testify of God's grace in suffering to neighbors, classmates, family members, coworkers, and friends. His decision to keep the faith is an inspiration to believers and unbelievers alike — not because of his strength, but because he points all of us to the only real source of enduring hope.
In sharing Will's story, my prayer is that he'll inspire you as I have been, and you'll see that the God who hears Will's cry and draws him from the pit of destruction is awaiting you with open arms and steadfast love just the same. So go to Him, whatever your pain, and answer your calling to a life not absent of trials, but filled with a faith that testifies of God's goodness and love.