Words of Wisdom from Ginger the Cat
I can't remember the last time I went to the bathroom alone.
When my husband and I adopted a 6-month-old orange tabby as a companion for the stray kitten we brought home a few months prior, we had no idea what a sweet gift she would be. (Yes, I'm a cat person, and no, I don't need an intervention. Thank you.)
Ginger loves love. Her need for affection and capacity to give it is off the charts. The best thing to ever happen to Ginger has been me working from home. We spend our days in our home office, where she wastes away the hours sleeping on my lap, stepping on my keyboard, and staring out the window to my right. And whenever I stand up for a trip to the ladies' room, she follows.
Sometimes she runs excitedly; other times, she meanders sleepily behind. Either way, when I turn around, she's there. She hops up onto my lap and revels in my attention.
She flops on her side as if she's barely survived a hard day's work and purrs like brewing coffee. As I rub her ears, scratch her chin, and run my fingernails down her back, she stares love beams at me through eyes half-shut. And when she's feeling uncontrollably happy, she forgets to swallow. Like she actually forgets that basic bodily function and little dribbles of drool slip out. (It's a thing, Google it!)
In the midst of one of these moments a few weeks ago, I was struck by what I stand to learn from my sweet girl — the same truth God has been gently working into my heart over the last year.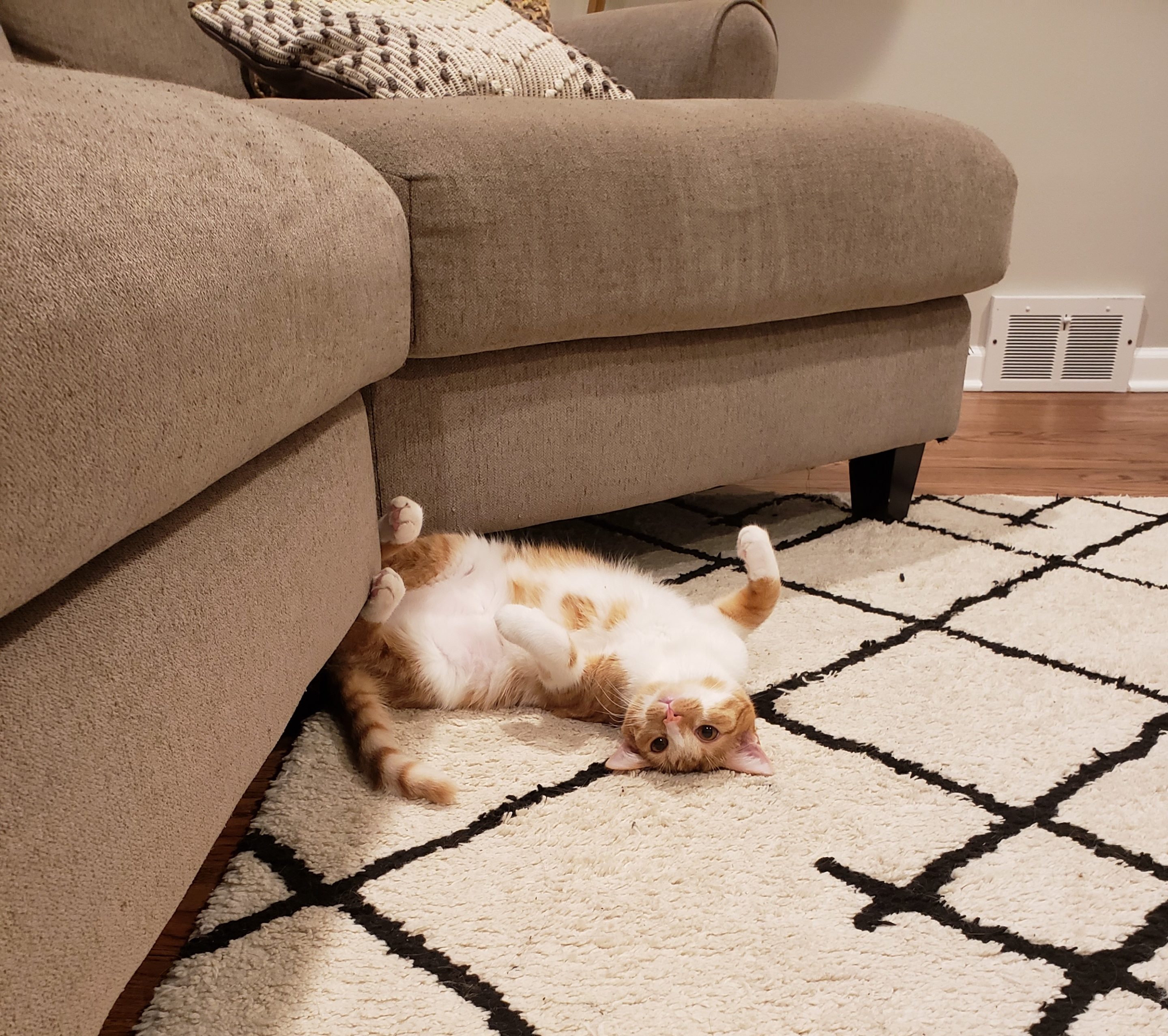 The truth is this: we should consider it life's greatest delight to be with God and no one else.
David's earnest expression of love toward God, recorded in Psalm 63, captures the essence of this statement beautifully:
You, God, are my God, earnestly I seek you; I thirst for you, my whole being longs for you,
 in a dry and parched land where there is no water.
I have seen you in the sanctuary and beheld your power and your glory. Because your love is better than life, my lips will glorify you. I will praise you as long as I live, and in your name I will lift up my hands. I will be fully satisfied as with the richest of foods; with singing lips my mouth will praise you.
Now, this is love. Let's take a closer look at some of David's words:
·Earnestly I seek you
·I thirst for you
·My whole being longs for you
·Your love is better than life
·I will be fully satisfied
These are the makings of a gold-medal love letter. But David isn't writing to a lady friend. He's writing out of the overflow of a desire for God, for His Presence. Can you relate?
Have you realized you live in a dry and parched land where there is no water apart from the Living God? Or do you continuously return to the same people, habits, pursuits, and distractions searching for satisfaction — only to turn up thirsty?
Our Father is yearning to offer us the peace, belonging, and all-consuming love each of us desires, but we don't even give Him the time of day, do we? Instead, we search frantically for fulfillment in all the wrong places and all the wrong people.
We binge the shows, scroll the feeds, buy the house, win the promotion, marry the soulmate, yet we're empty, broken, and wondering why. Friends, that's like guzzling saltwater and wondering why you're still thirsty.
Here's why:
Life's greatest delight is to be with God and no one else
When you finally see the desires and distractions of this world for the empty promises they are and instead run to the only One who fulfills you — when you taste the goodness of God — like David, you will be "fully satisfied as with the richest of foods."
You will be home. You will be whole. You will be accepted, forgiven, redeemed, encouraged, challenged, humbled, changed. You will be delighted.
So, what's stopping you? Ask yourself, what people would I rather be with and things would I rather do than be in the Presence of Almighty God? In other words, what lies have I believed about the source of my happiness?
Identify all the places your time, attention, and affection are going before, ahead of, and above God, then do something about it. Not because it's a chore or a duty, but because it is life's greatest delight. Just ask Ginger.
There's no one and nothing more important to Ginger than her mom (though her laser pointer is a close second). Her greatest delight is to be in my presence. Here, she is wholly safe, fully loved, and seriously spoiled. And I'm just little ol' me. The love I can give my cat is pitiful compared to the perfect love your Creator, Redeemer, and Father offers you.
As David professes, God's love is better than life.
And each time you choose Him over everything else that vies for your time, it gets easier, and better, and sweeter. Each time, your wounds are healed, longings fulfilled, and your heart made holy.
So, go to Him, be alone with Him, and be satisfied.